28.12.2012 ~ I had an awesome day at my dealers. Many new items were released so I could shoot at my hearts desire. And yes, used my greyish-blue background again.
Take for instance this former Bavarian G 5/4 for ETAT (Brawa 40112)...
... or the really great looking Württemberg C and K in not so prototypical Prussian livery (Märklin (31021):


Or the Prussian T 18 in latest livery Mainz 8409 (Märklin 37077):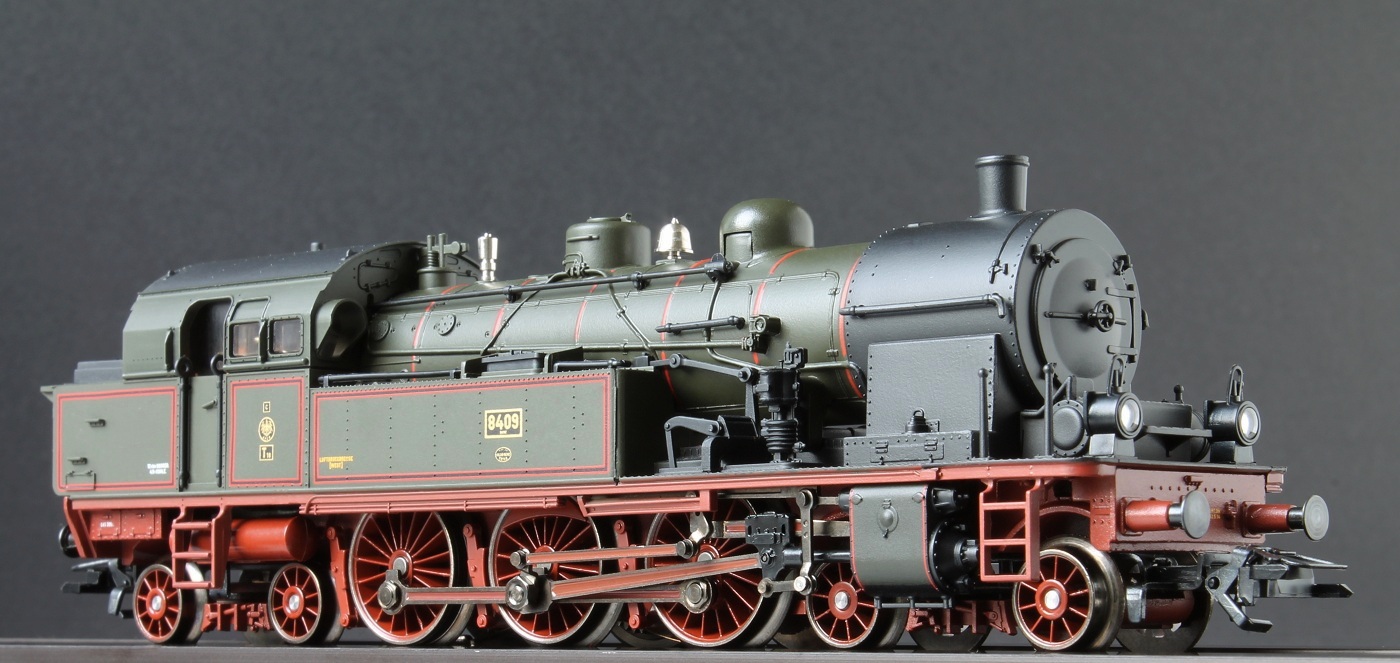 Even the Prussian P10 makes a good figure (Märklin 37938):

14.12.2012 ~ Lorenz Kästner kindly permitted me to use his fine N-scale photo collection (Arnold, Kato, Minitrix, Piccolo) for my ModelsList.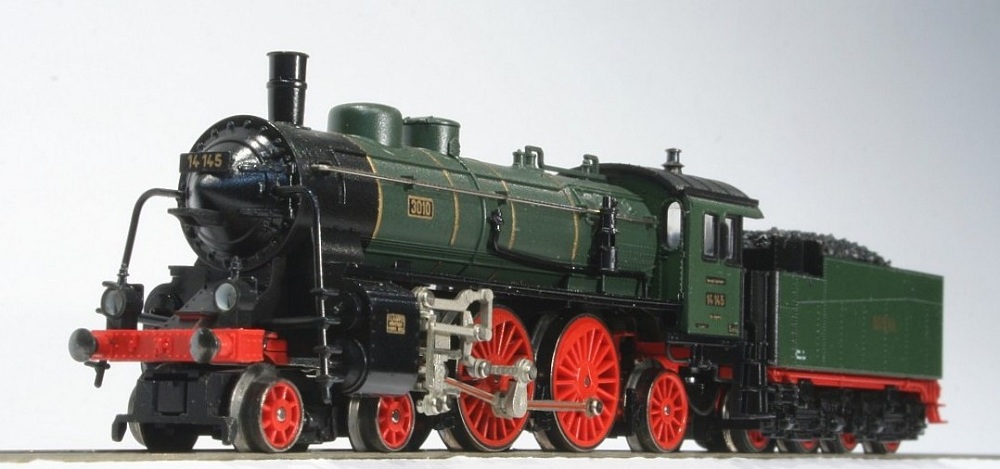 30.11.2012 ~ Bavarian Weinkesselwagen added... (Fleischmann 545502)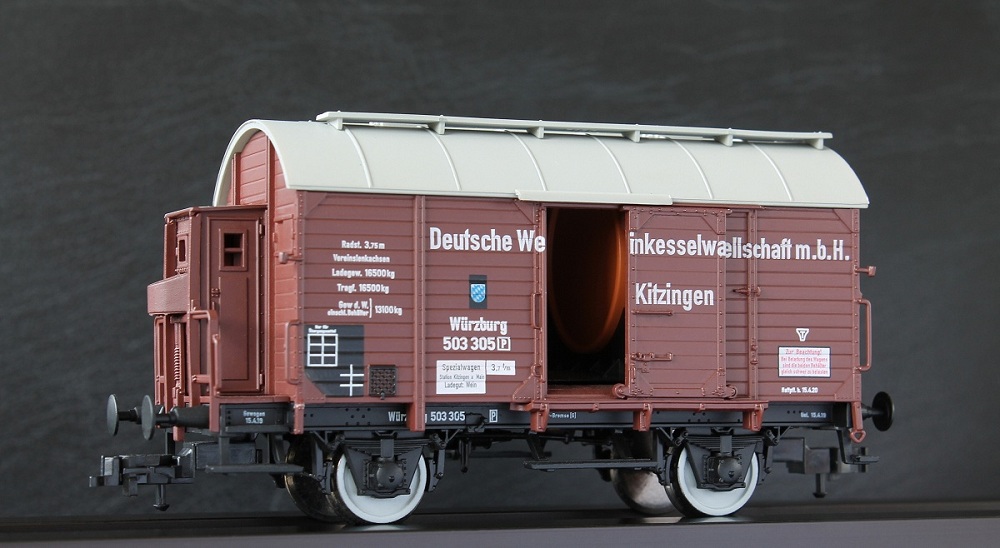 30.11.2012 ~ Announcement of Märklin H0 Insider Model 2013: Class 58 (Märklin 37589).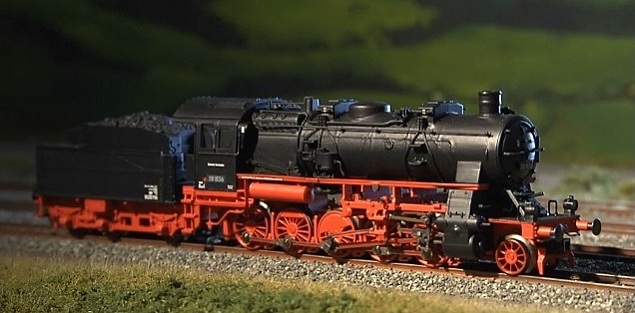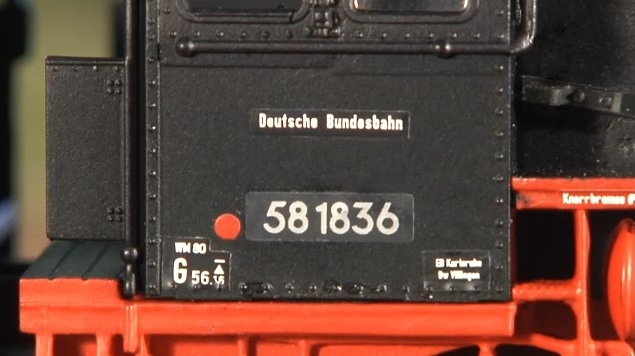 Pictures: Märklin TV Folge 56
10.11.2012 ~ Today I was at may dealers for a new photo shoot. There were plenty items to put before my camera, but alas: my true and loyal Canon EOS 350 has a permanent failure.
Courteously my brother (who lived nearby) lent me his Nikkon. Although Nikkon is not my cup of tea, I had to do with it. A rare thing I shot was the weathered Märklin DB 96 019:

27.10.2012 ~ Some fine pictures form Alfred Büchele added, such as the König Ludwig Zug from Brawa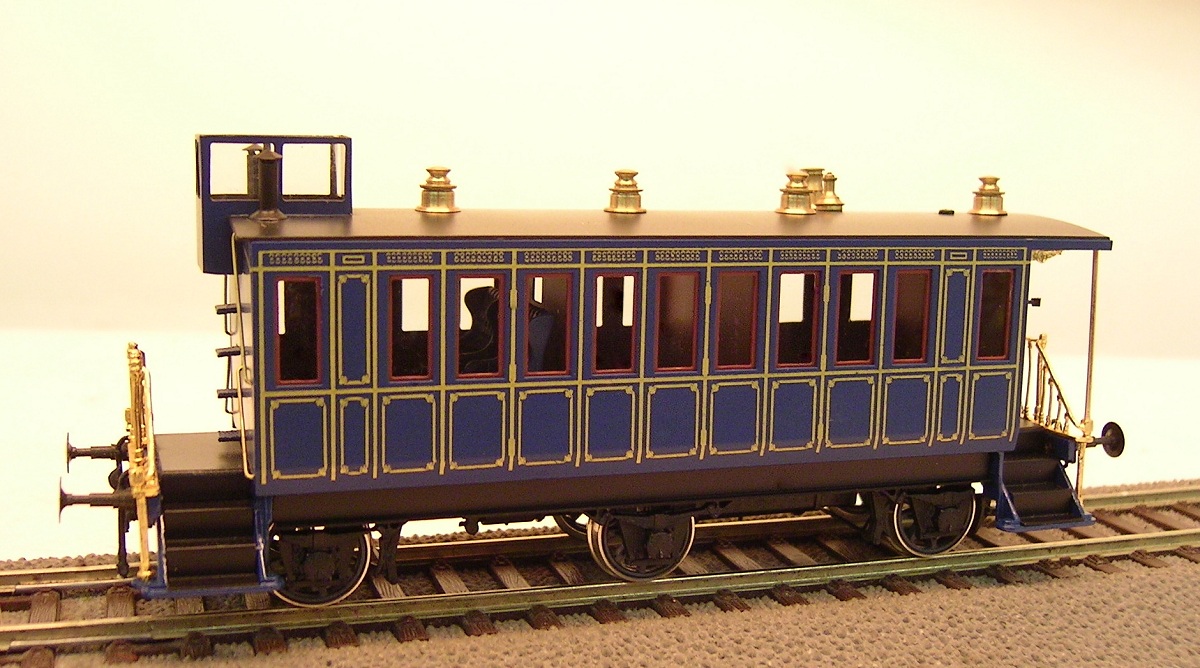 8.9.2012 ~ Once again, Mrs. Karin Wirtz-Bachmann sent me pictures of the Westmodel News 2012 in their original format, such as T26, Pr. S 1 left E 61 09, and E 06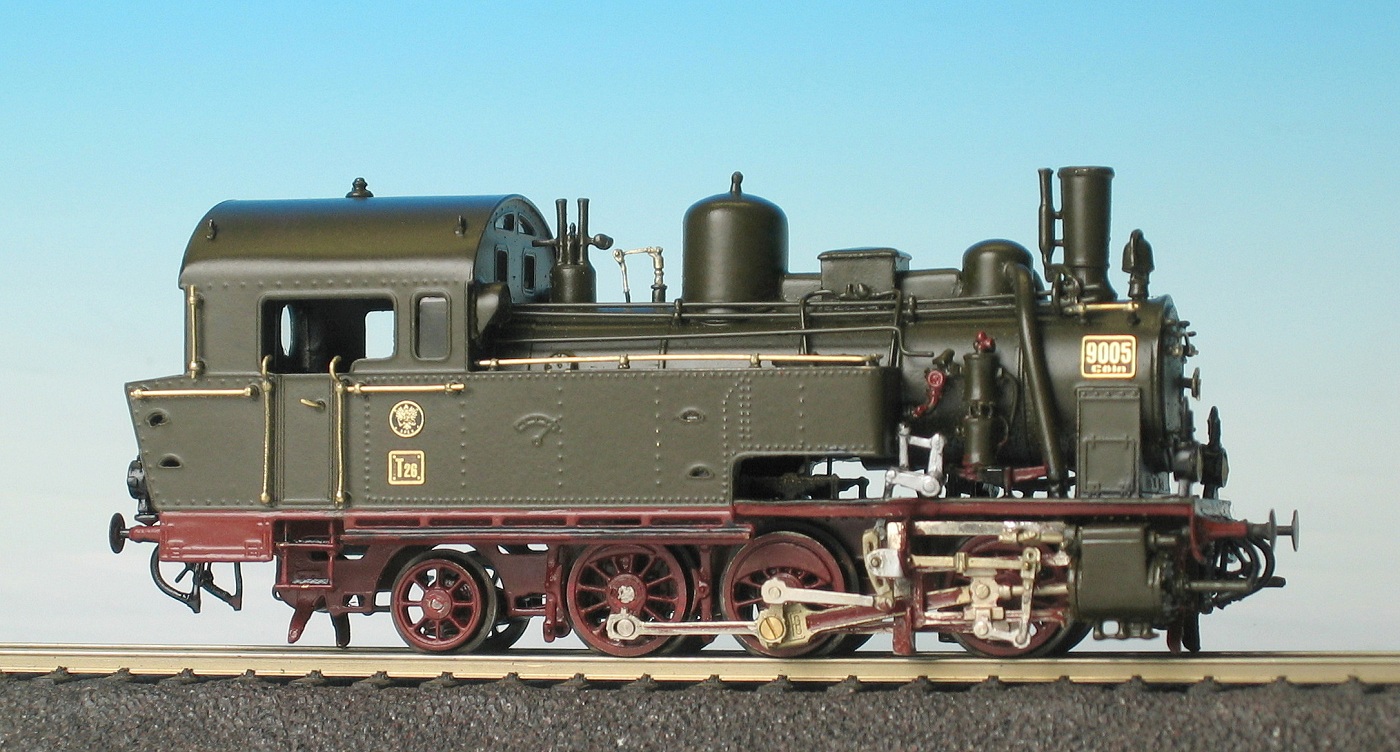 4.9.2012 ~ My uncle Gisbert purchased two new steamers: the Altbau 23 002 (Roco 72250) and the Baureihe 37 162 (Fleischmann 413704), both DRG: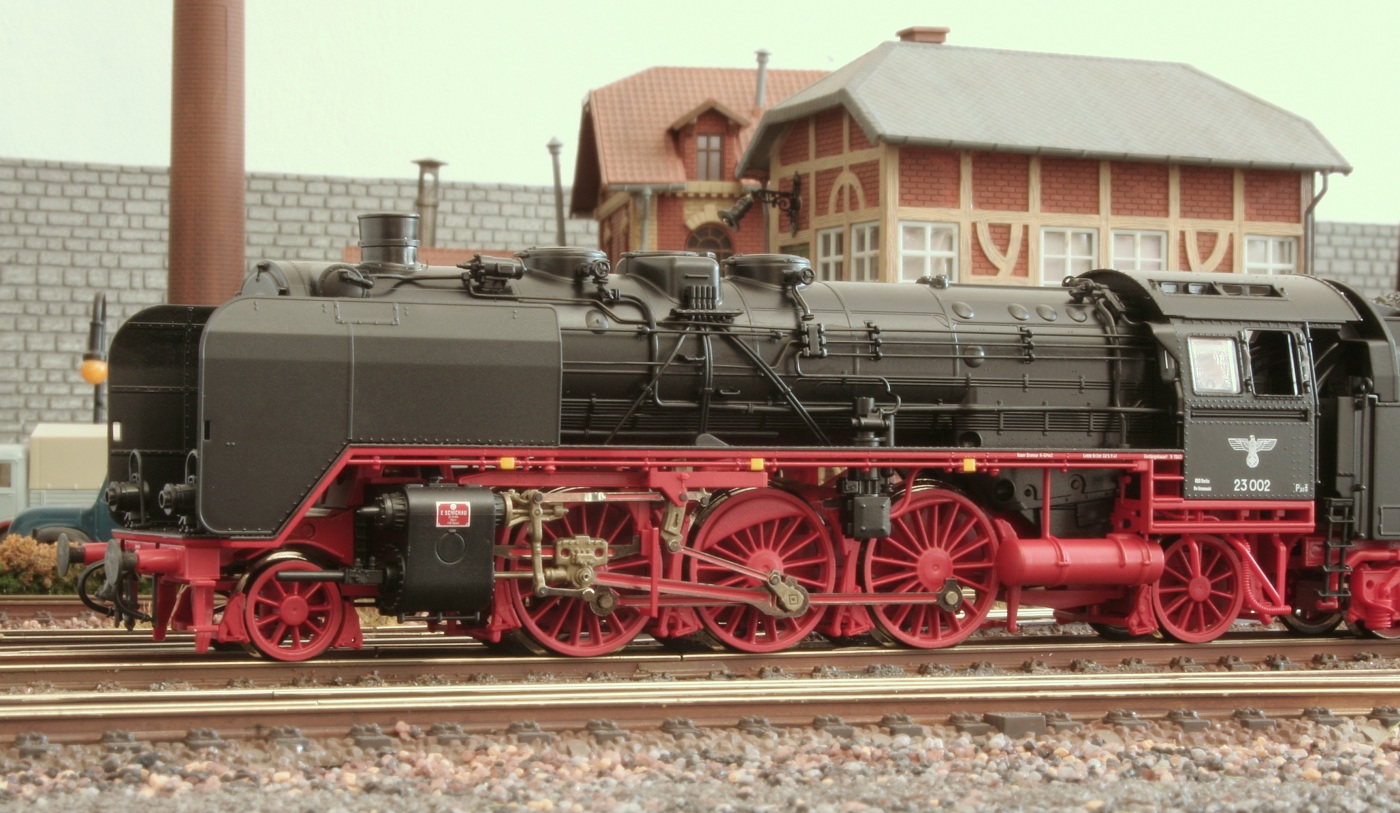 Roco 72250 ~ 4.9.2012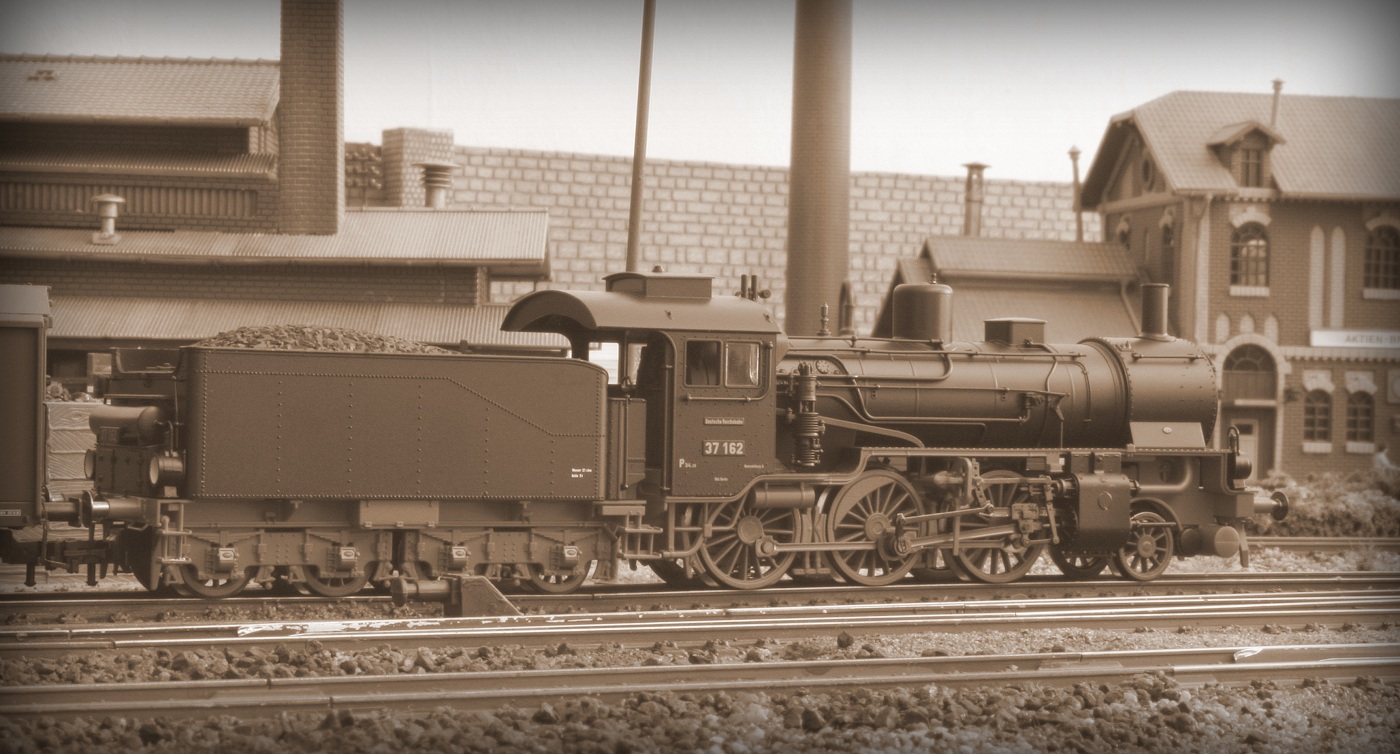 Fleischman 413704 ~ 4.9.2012
6.7.2012 ~ Pictures of Preußische Abteilwagen (Brawa 45450, 45451 and 45458) now on line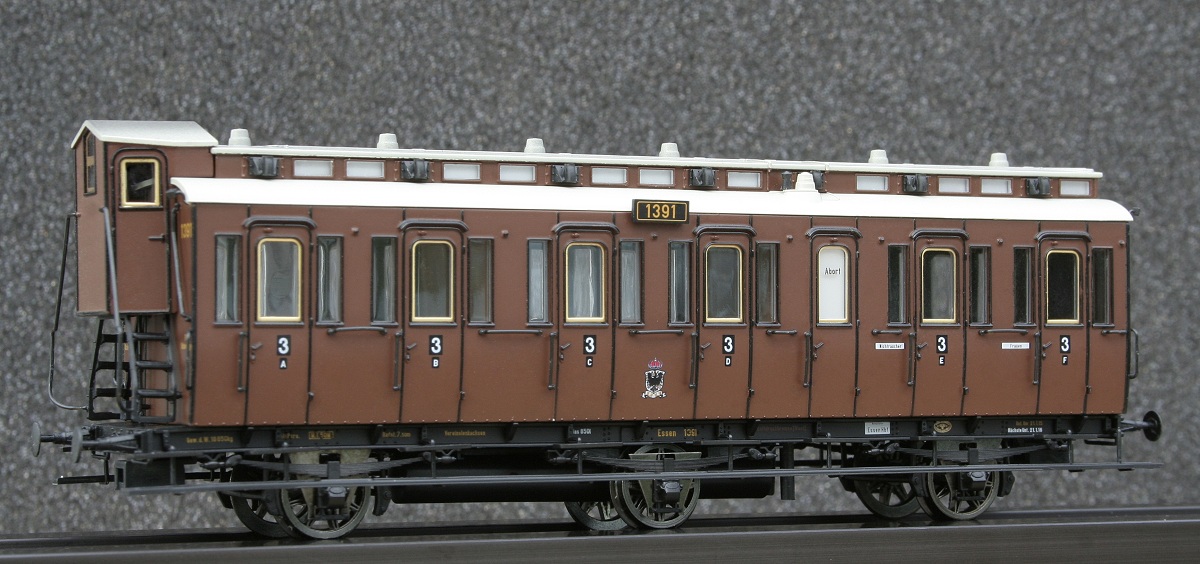 2.7.2012 ~ Finally the video containing the DRG 64 241 is on line! I kind of made it a story going through the day...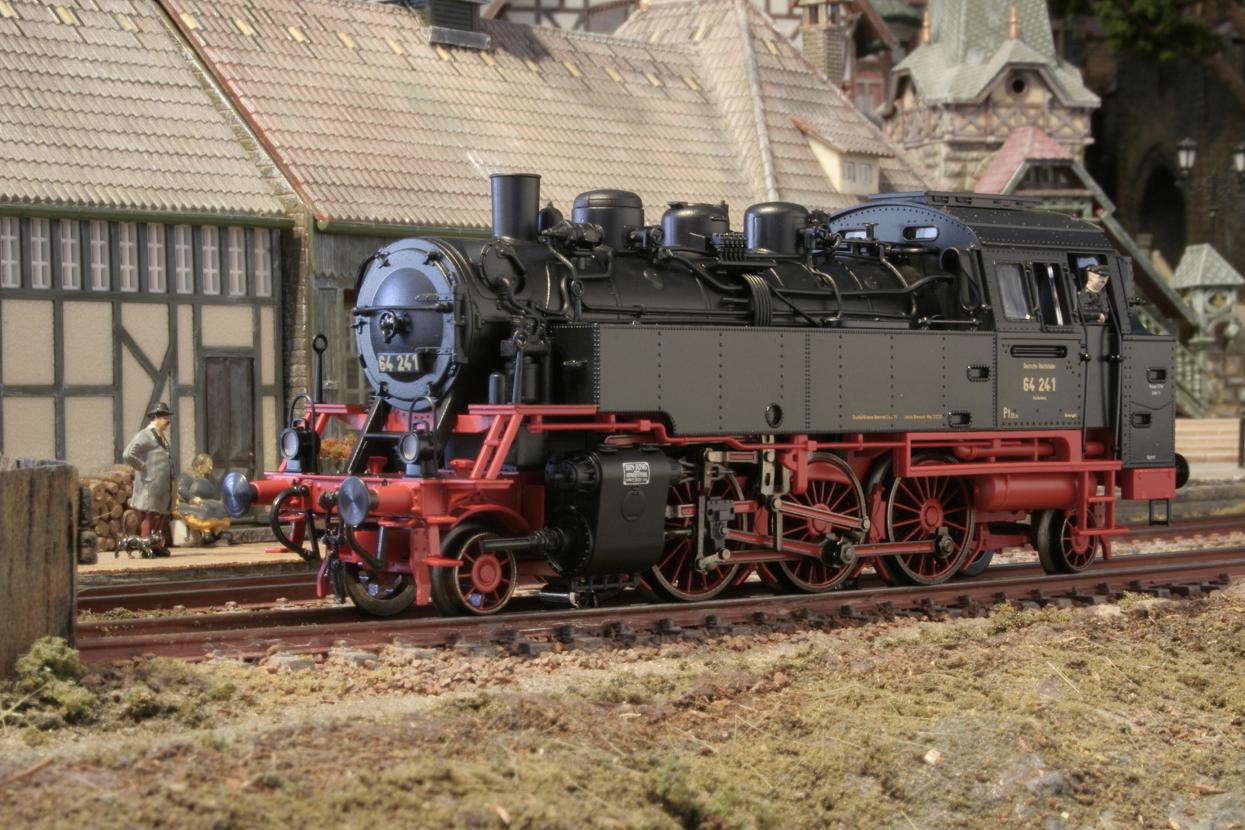 30.6.2012 ~ The 2nd photo shooting at my dealers with a.o. new items such as Class 98.10 (Brawa 40557), the weathered (and erroneously printed) Class 41 069 (Märklin 39722),
Roco's VSM Class 80 036 (Roco 63337) and the newly released Class 50 1013 (Märklin 37810) and some more. See them all At my dealers.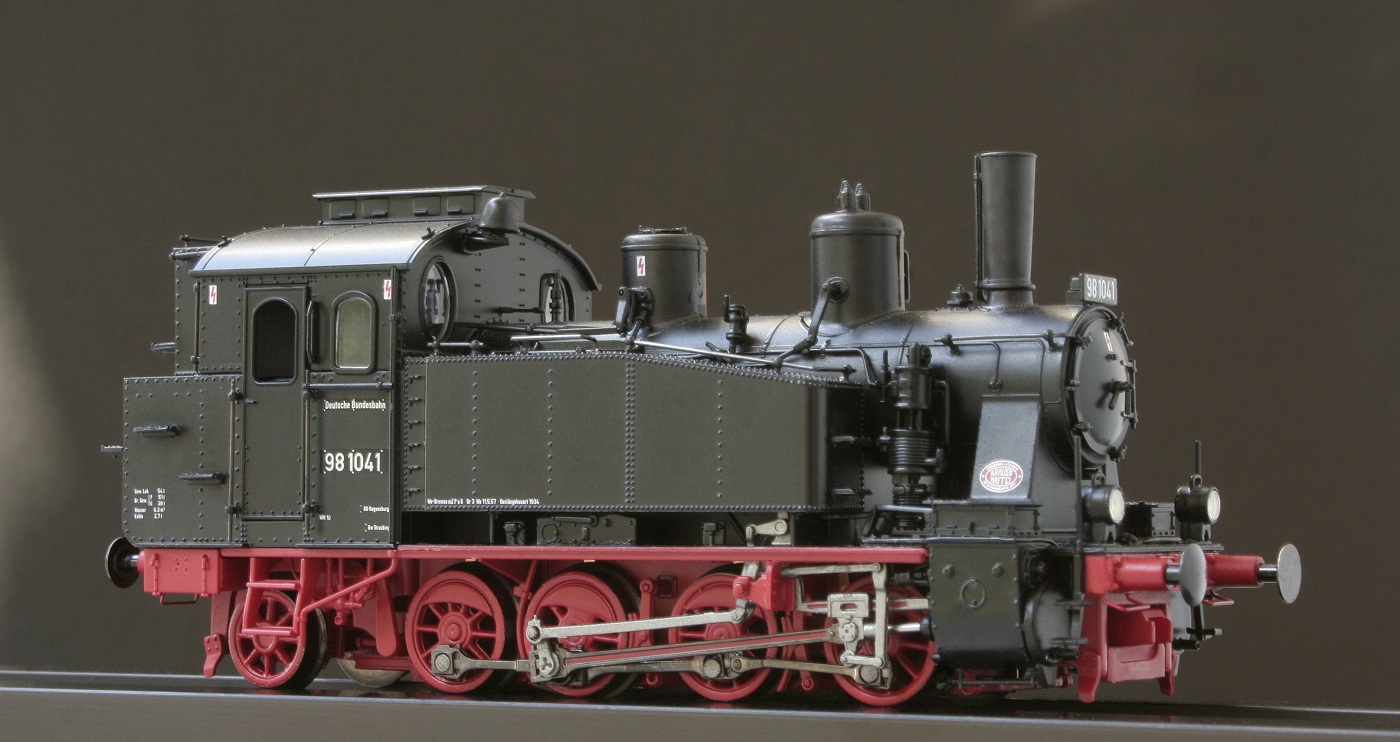 6.6.2012 ~ It took some hours of filming and foremost editing... but now I've got the DB 01 147 on film, with lots of steam...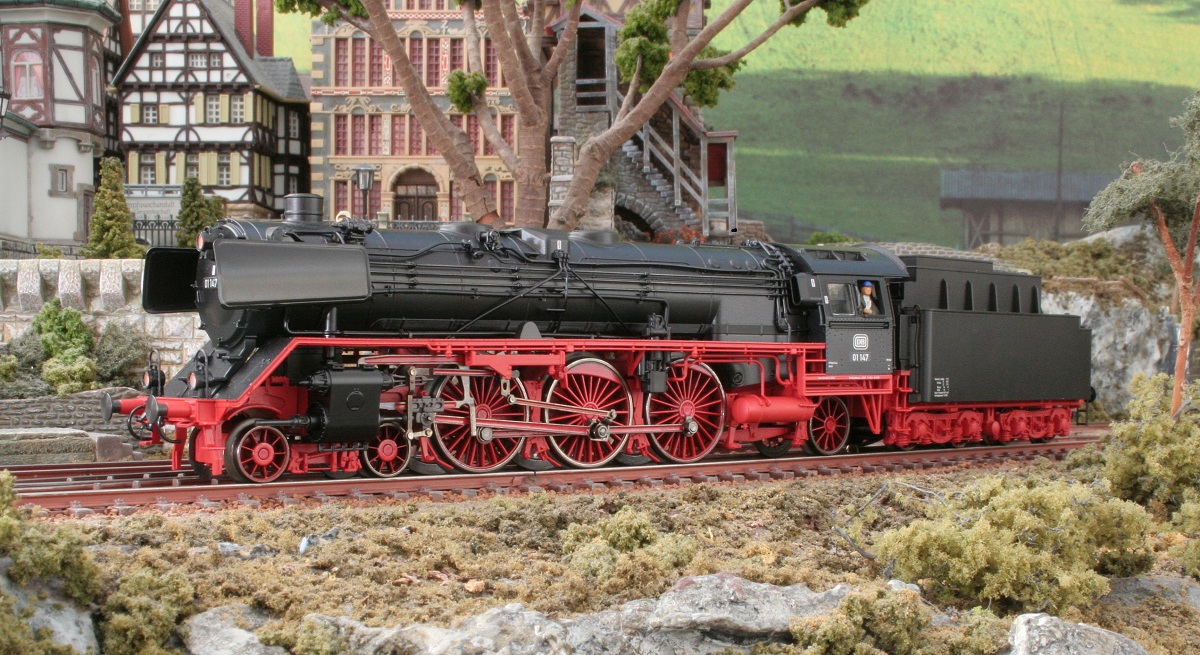 30.5.2012 ~ A day of repairing all broken links on this site. Especially the missing coaches of the Kaiser Wilhelm Zug made me shooting them in a proper way now.
I also renewed the Württemberg commercial cars (Märklin Werbewagen) in the Era 1 List.

19.5.2012 ~ My 18th movie can be seen on YouTube. It deals with the Bavarian Mallet Class Gt 2x4/4 (later DRG 96).
The film shows both the yellow 5751 and green 5752 (both Bauart 1913) in shunting mode on the Cochemer Bahn, supporting a G 4/5 H (Brawa 40103) with a Bavarian freight train.
At the end you can see both Mallets in traction.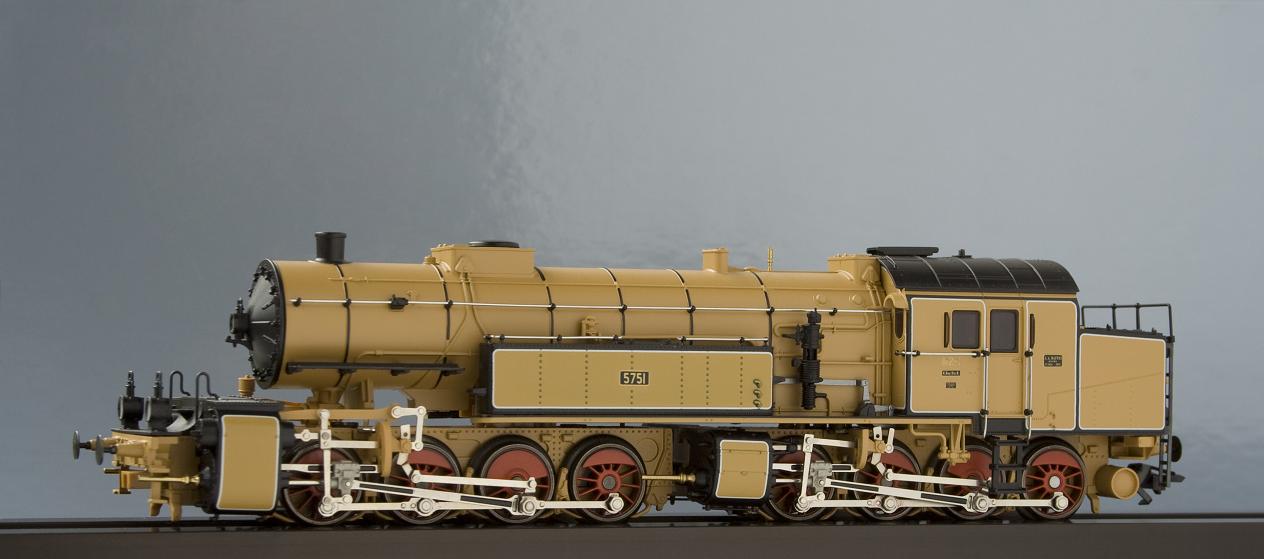 18.5.2012 ~ A one-man-stand dealer in Rotterdam kindly permitted me to shoot in his shop, where (alas) dust and disturbance were at hand.
Nevertheless there were some real gems like Märklin 37114, 39618 and some fare oldies from Fleischmann, Liliput, Piko and Rivarossi. Check them out in the Picture Book.



...or this precious old Altbau Elok from Roco (previously by Röwa):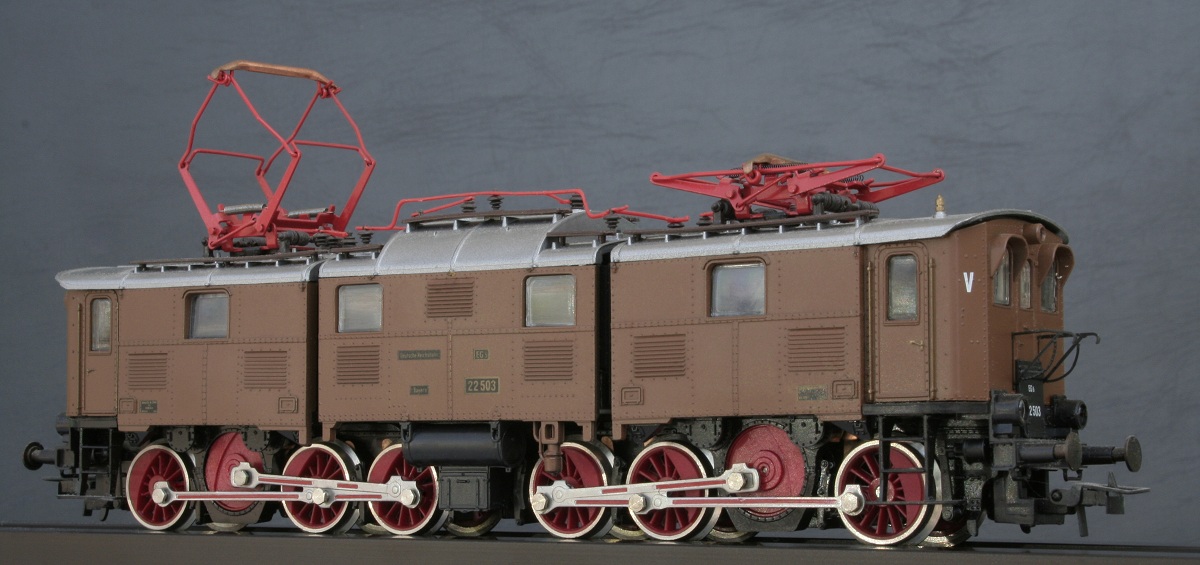 18.4.2012 ~ Märklin Summer News with this splendid set of Wrt. C 2031 and Wrt. K 1806 (31021)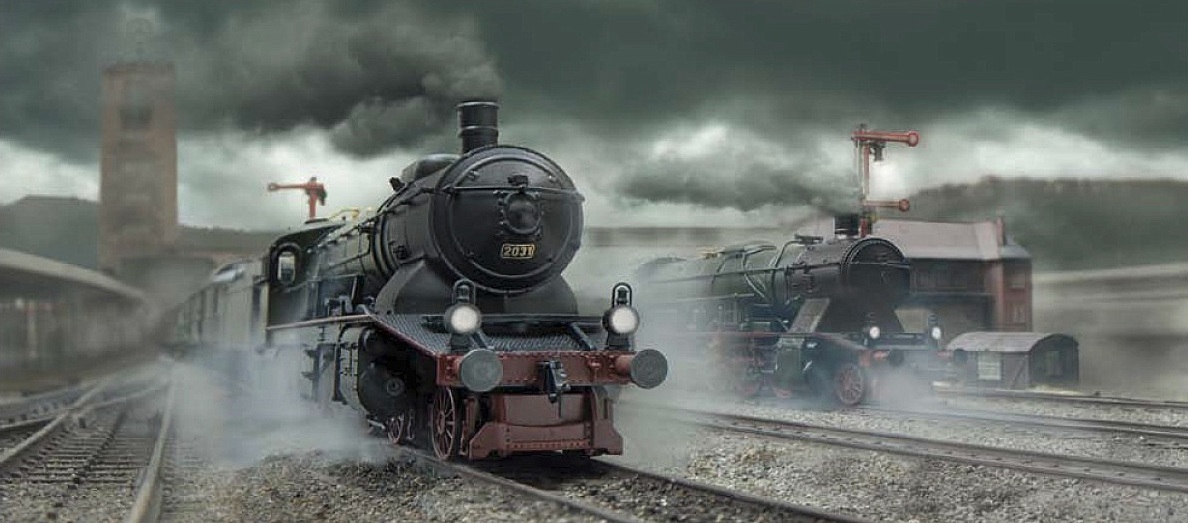 15.4.2012 ~ Some more video's on YouTube
1.4.2012 ~ Two more video's on YouTube
12.3.2012 ~ Video of the Wrt. Tn (Brawa 40303) on YouTube
4.3.2012 ~ Some pictures redone, like Class 36.0-4 and 042... (taken 18.2.2012 at my dealers)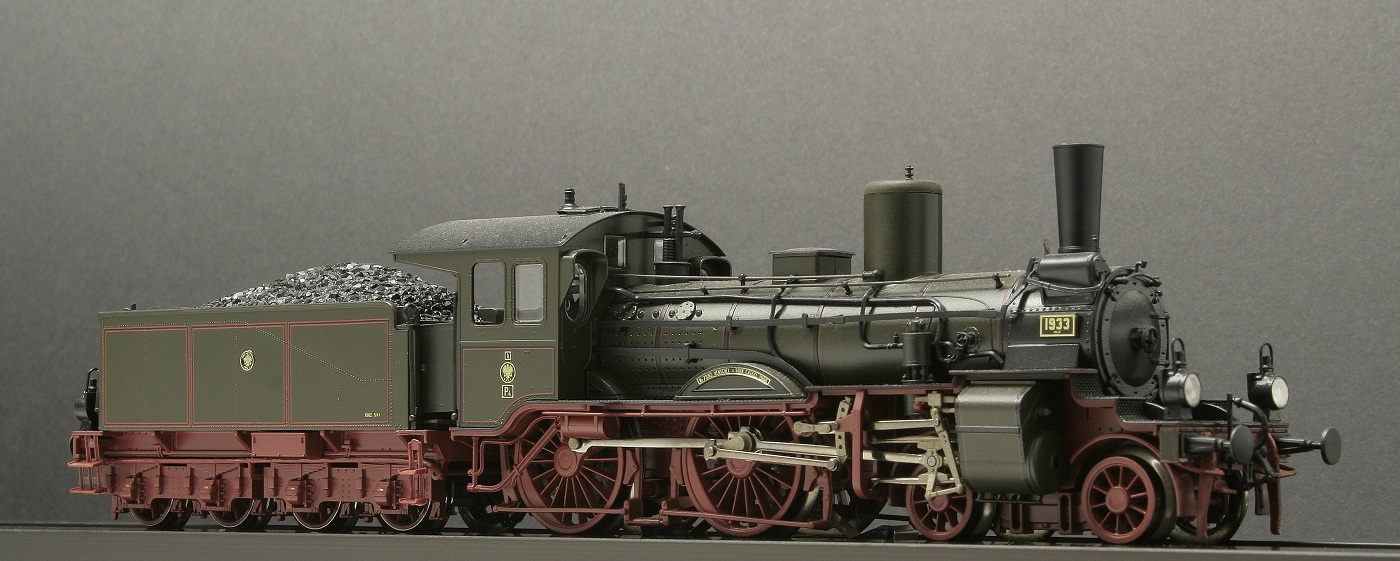 19.2.2012 ~ I positioned a Philotrain coupler hook and Liliput brake hoses at the front of the 41 356, after removing the NEM pocket.
Afterwards I made some new shots on the Cochemer Bahn.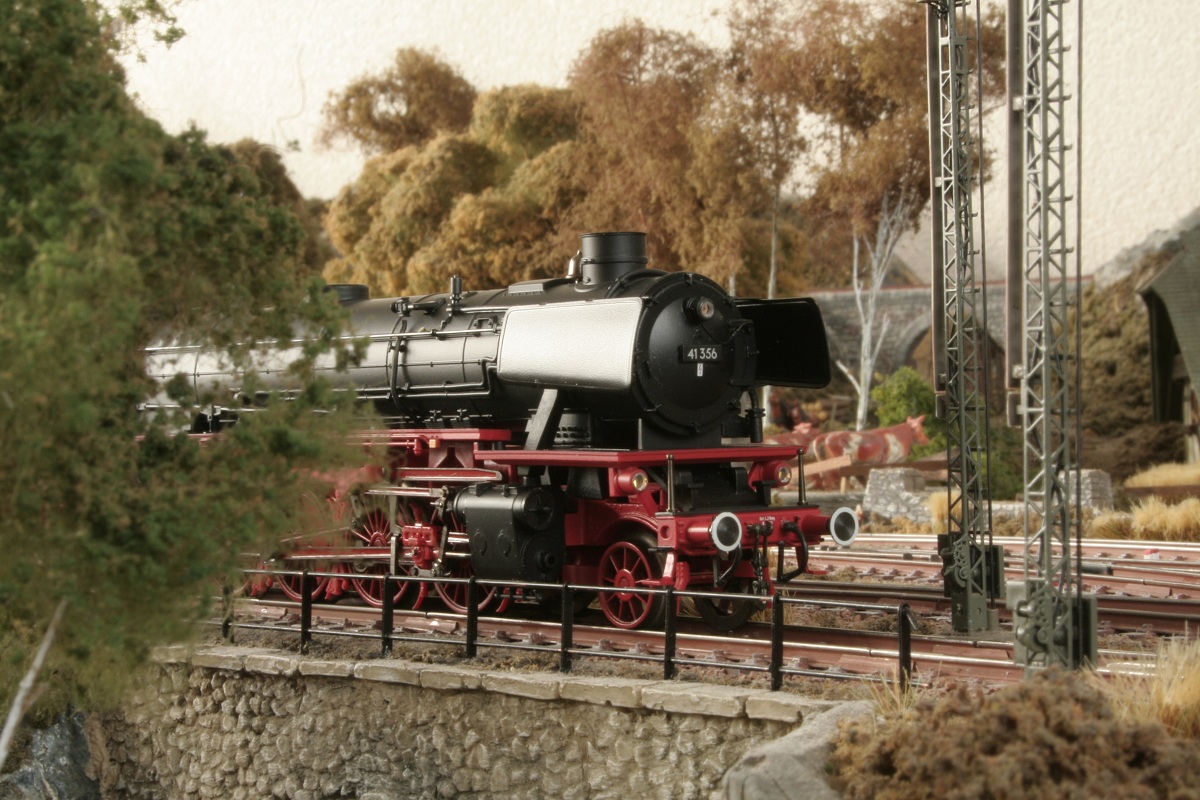 28.1.2012 ~ Because of the increasing number of visits per day (5 GB!), my site has overrun the bandwidth, so my site was unwillingly shut down yesterday.
Later on the webhost declared that this was not intended to happen.
25.1.2012 ~ The 50 4005 on the Cochemer Bahn
19.1.2012 ~ Finally I came to unpack my 41 356 (37927) and get it in front of my EOS. With "moving" background, a soft clouded sunset and shot outdoors it gave this magnificent result:

12.1.2012 ~ Added this picture of the magnificent Bavarian Mallet tank locomotive Gt 2x4/4, Nr. 5755 (Märklin 31806) in large format: