6.11.2015
Small photo shoot at my uncle's new "Betriebswerk" with his brand new four "Einheits"-locomotives: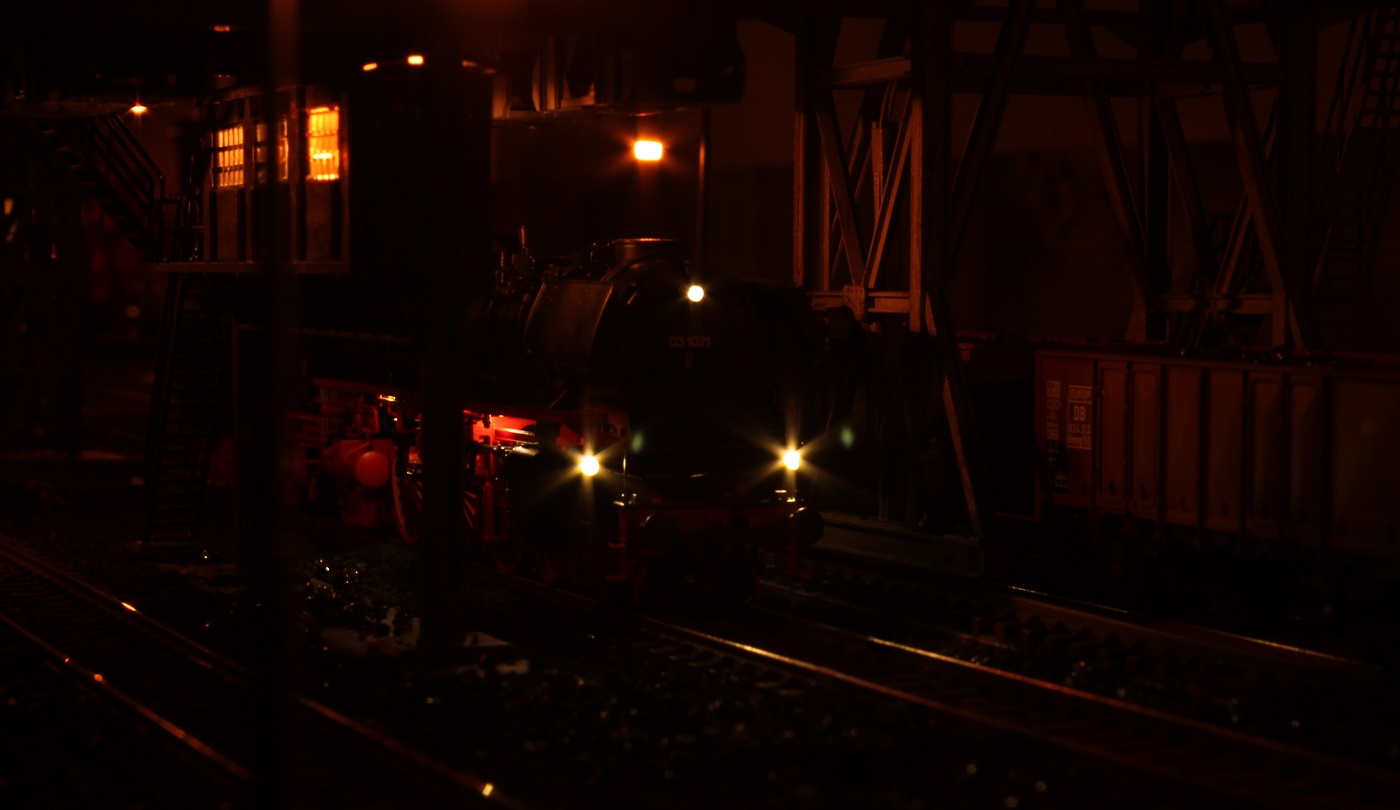 Die Baureihe 03 1021 (Roco 72208) am Abend im Betriebswerk Rheine (Frits Osterhun © 6.11.2015)
... or in their static habitat:




Roco 62155, 72208, 62147 viz. 72173
22.10.2015: Après midi...
A small visit again, since 3 'hot' Märklin items were released: 37016 (Baureihe 15 DRG) , 37615 (BR 56 DRG in weathered condition) and the additional CIWL-set Märklin 42796.
I also found some Roco Trainsets in the back of the shop with a.o. the numberless Class 80 (Roco 51259) and the 64 141 (Roco 41266).
I also did a remake of the Märklin Magazin E 03 001 (37578).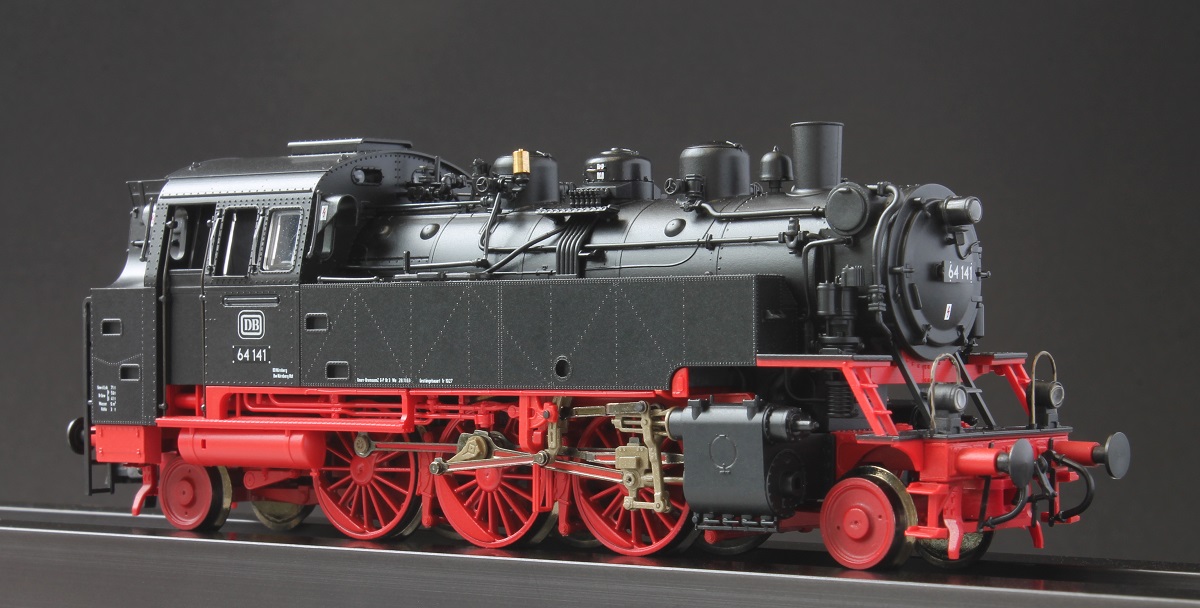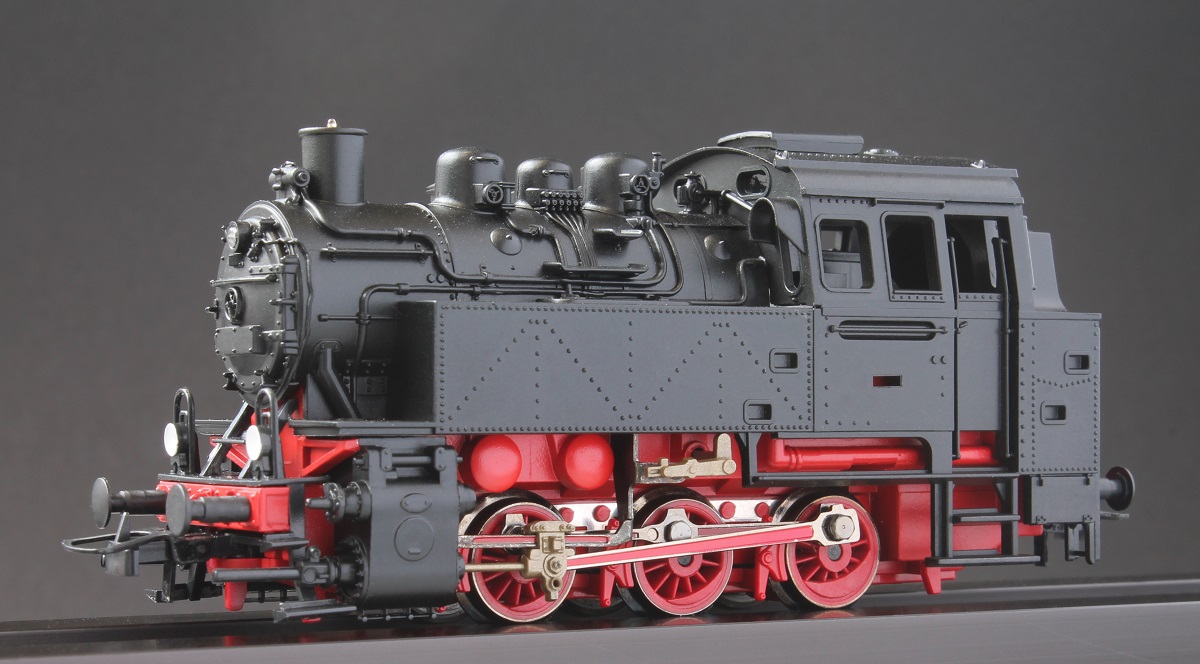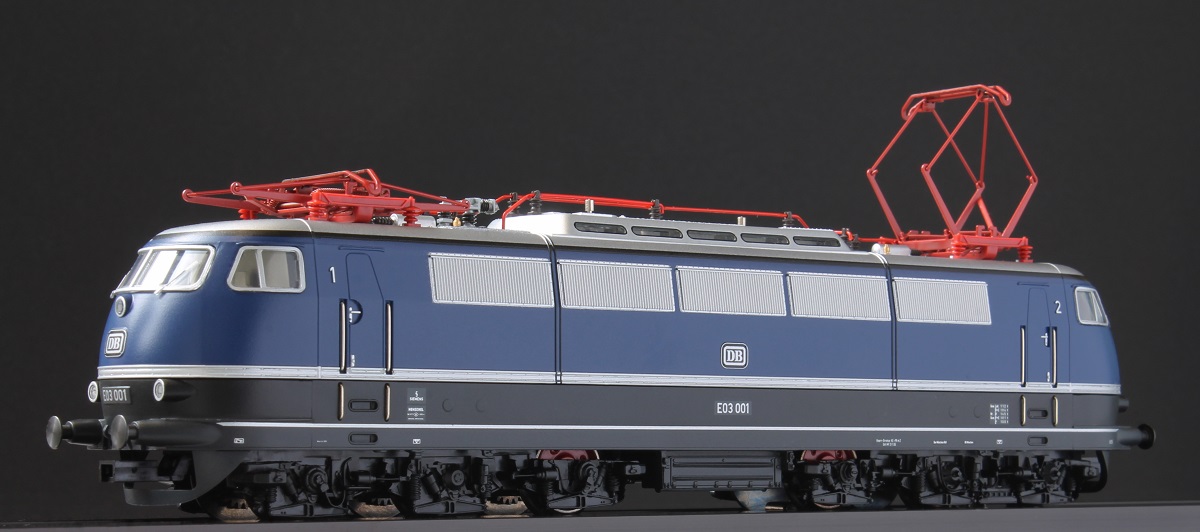 3.10.2015: Visit at my dealers with small photo shoot...
* the new constructed Class 50 with cabin tender (Märklin 37835);
* once again the E 10 231 (other side, better light, Märklin 37109);
* and the beautiful CIWL Bauzustand 1922-1928 in greyish blue and gold (LE 2015, Märklin 42795)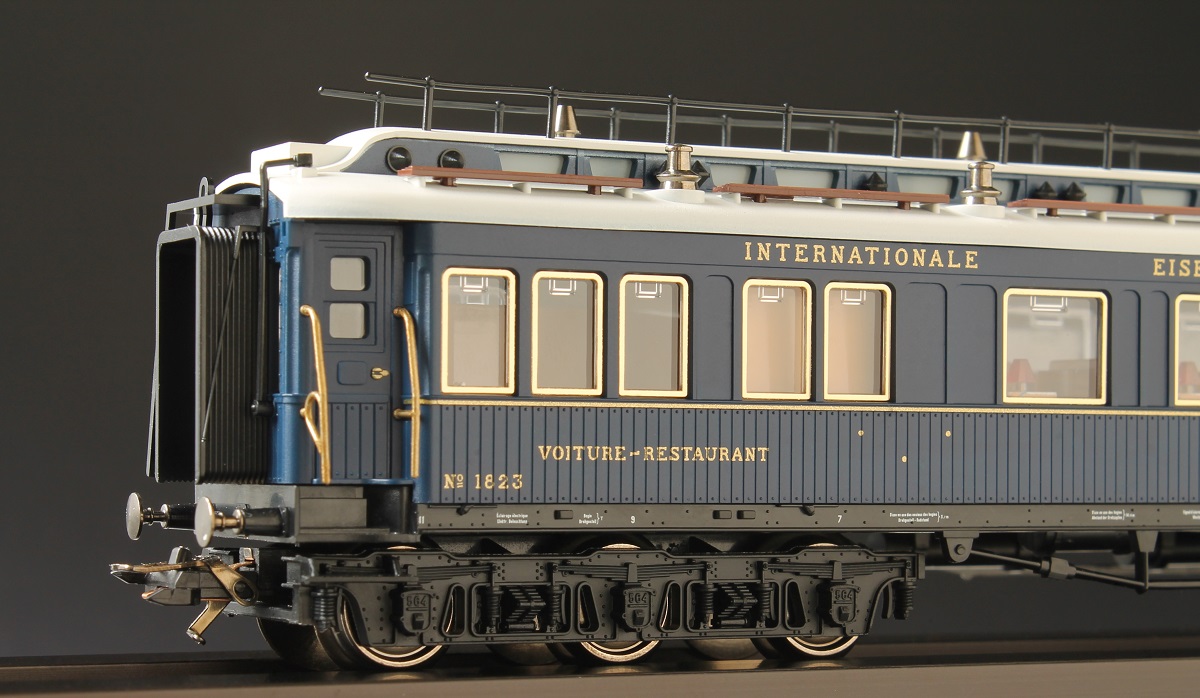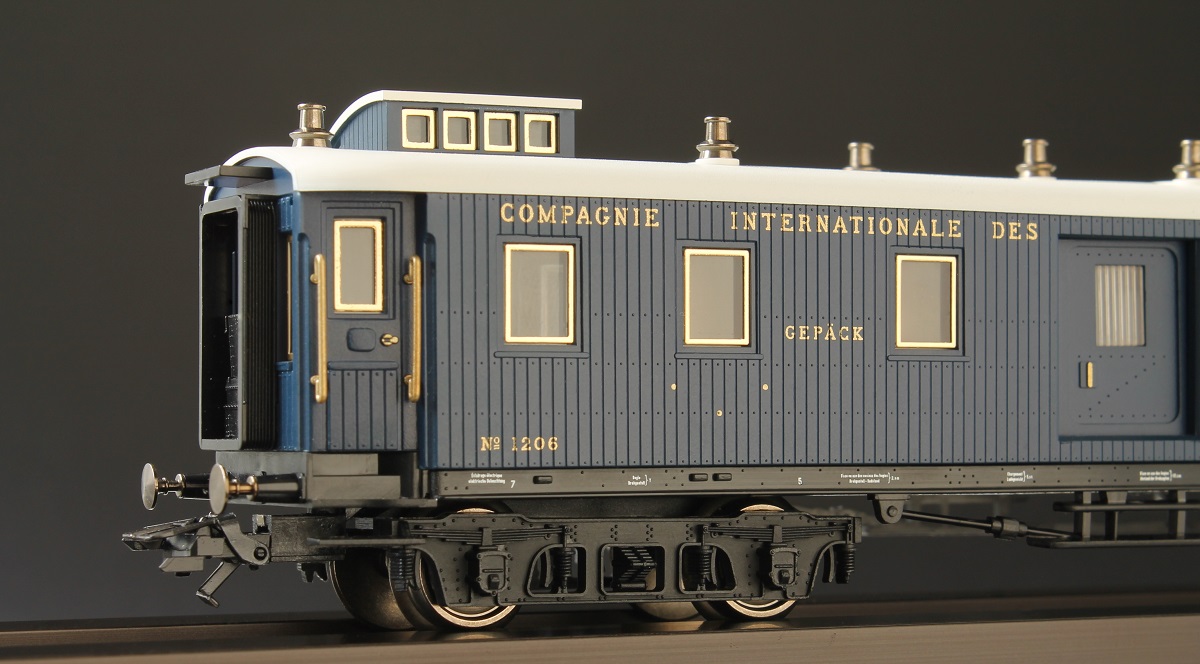 11.9.2015: News additions, a.o.: Liliput Badische VIb Nr. 235 (New 2015):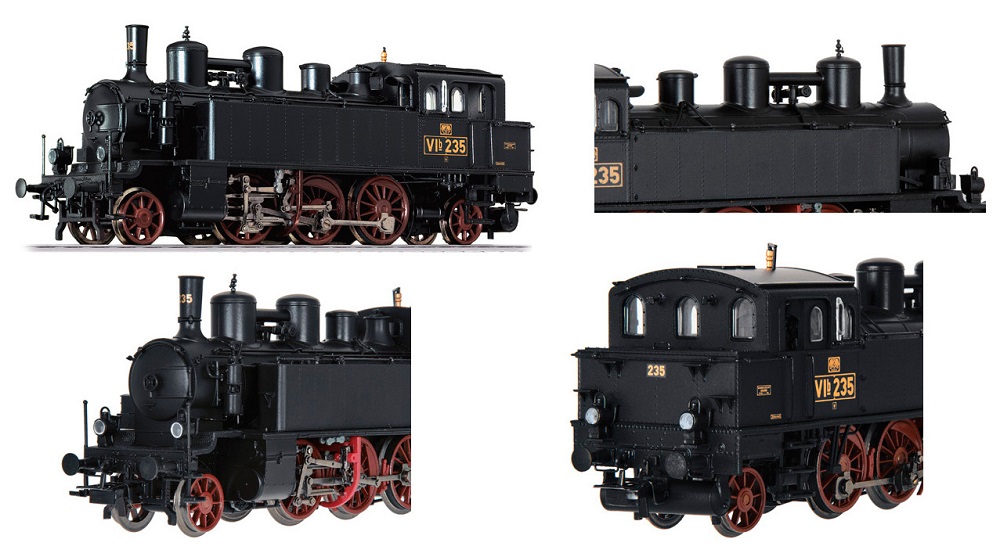 19.7.2015: It looks like if it has been quiet lately on this site, but I've been "working in the shade" adding many pictures to the ModelsList.
Although an oldie, I happened to come across a yet painted Model Loco T 4.2 (Class 69.0) on the eBay site of Carin Visser Nieuwenhuis. Certainly worth mentioning here...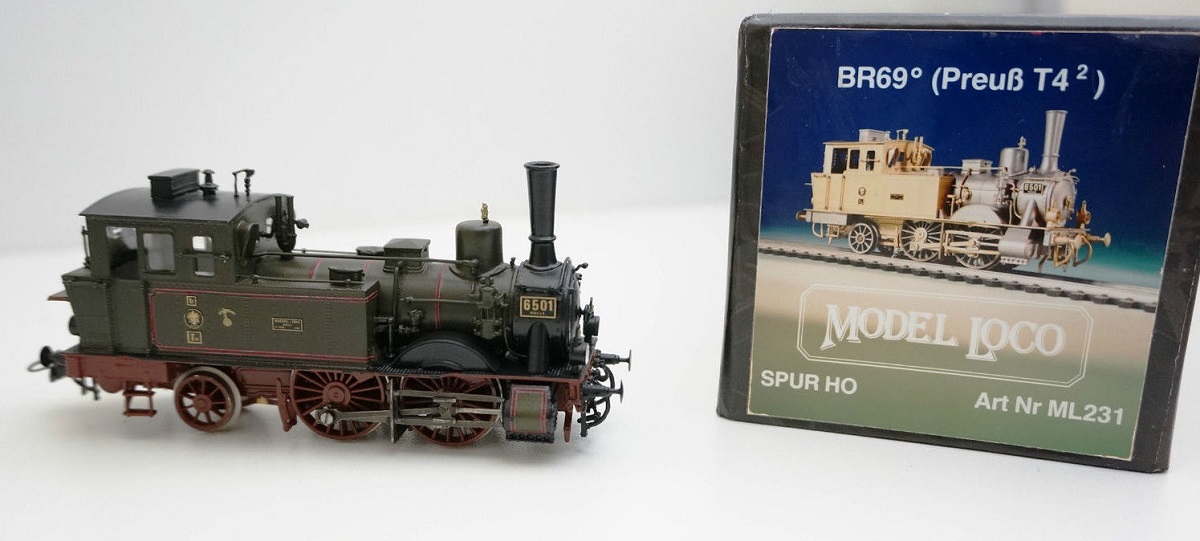 28.2.2015: Distler... never heard of. Until now. Today I was at a friend who showed me his train collection. Marvellous pieces of a brand I've never heard of before: DISTLER.
Clock Work Models from the 1950's! Just have a look at these gems with hardly any damage or scratches, although they have been played with.
After showing them to me, he stalled them in his attic again. Waiting for more decades collecting dust...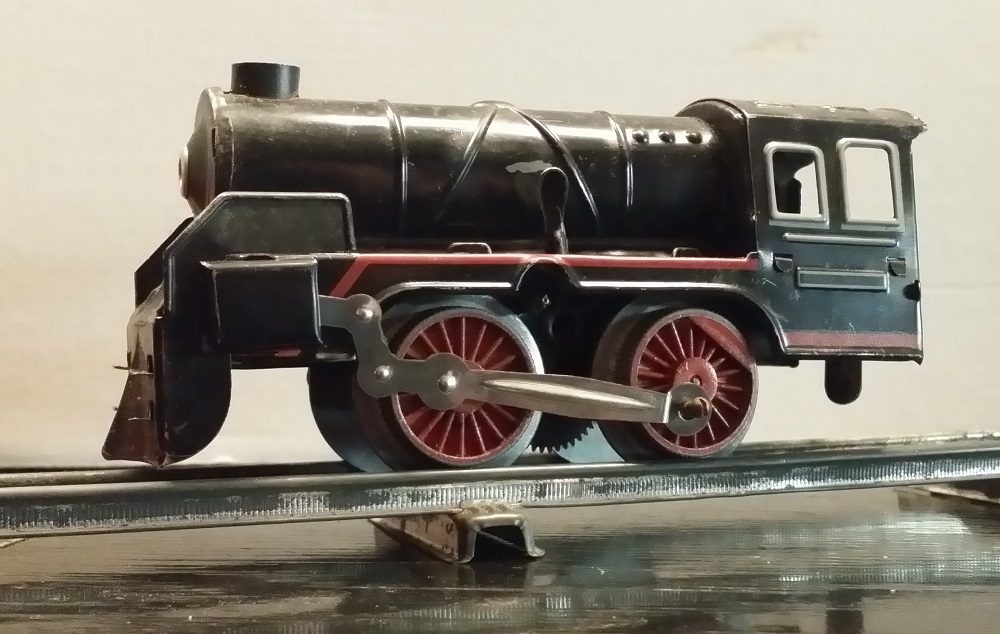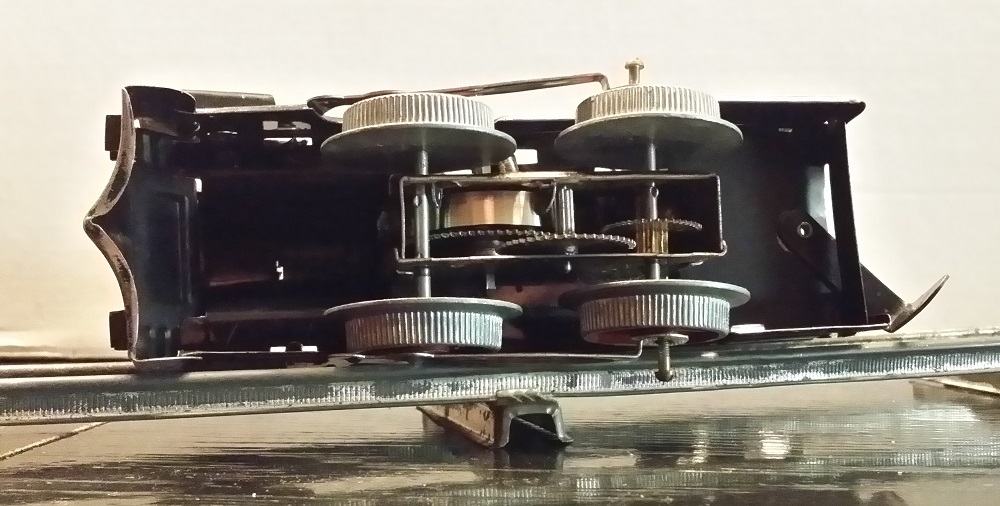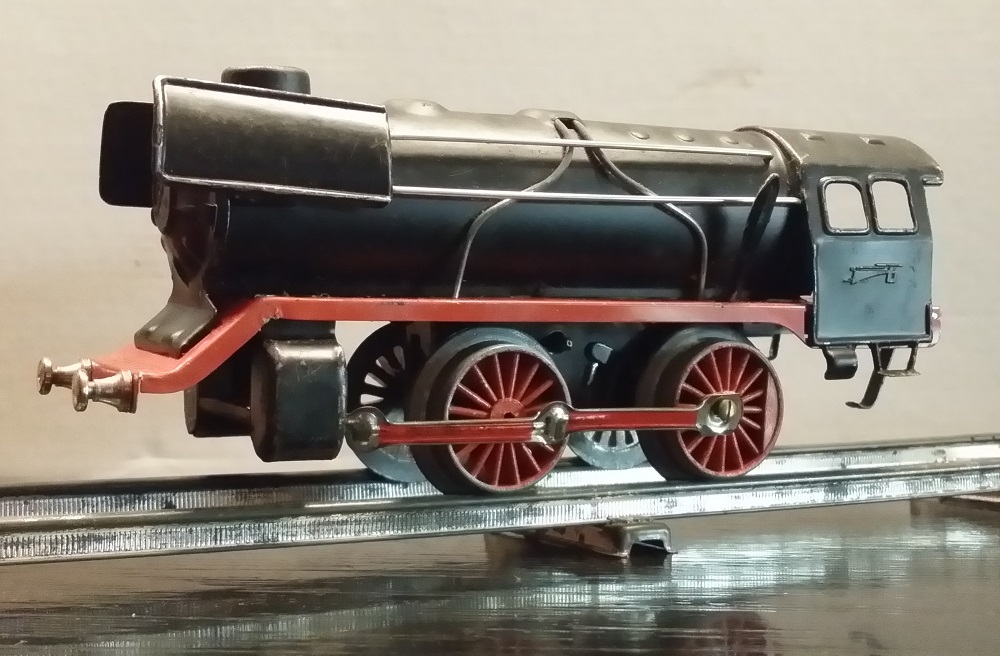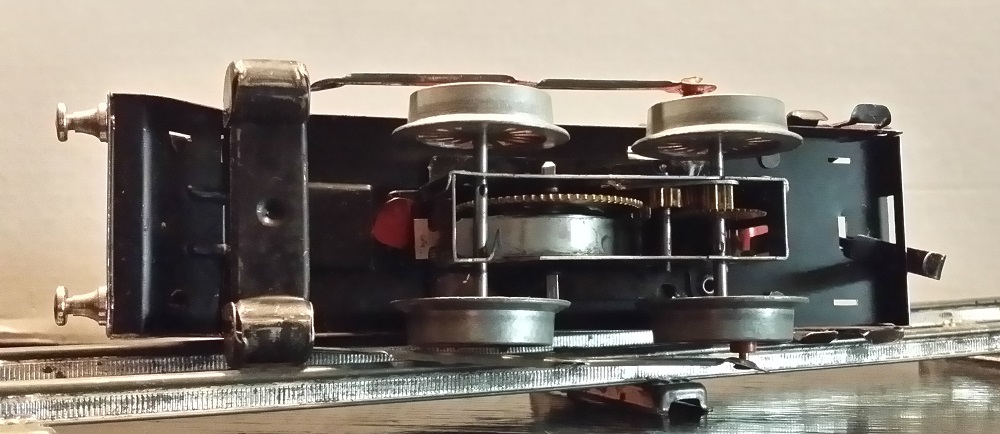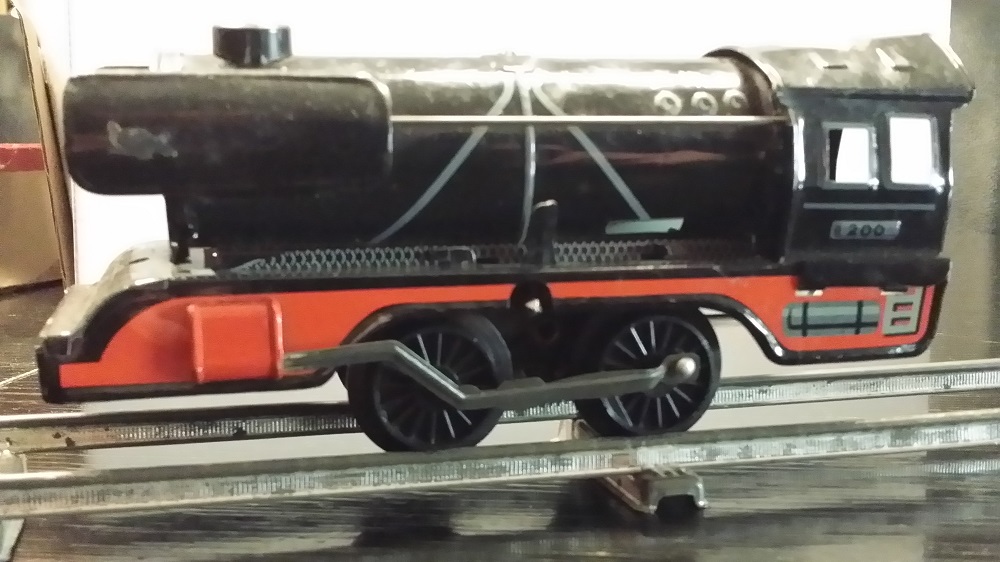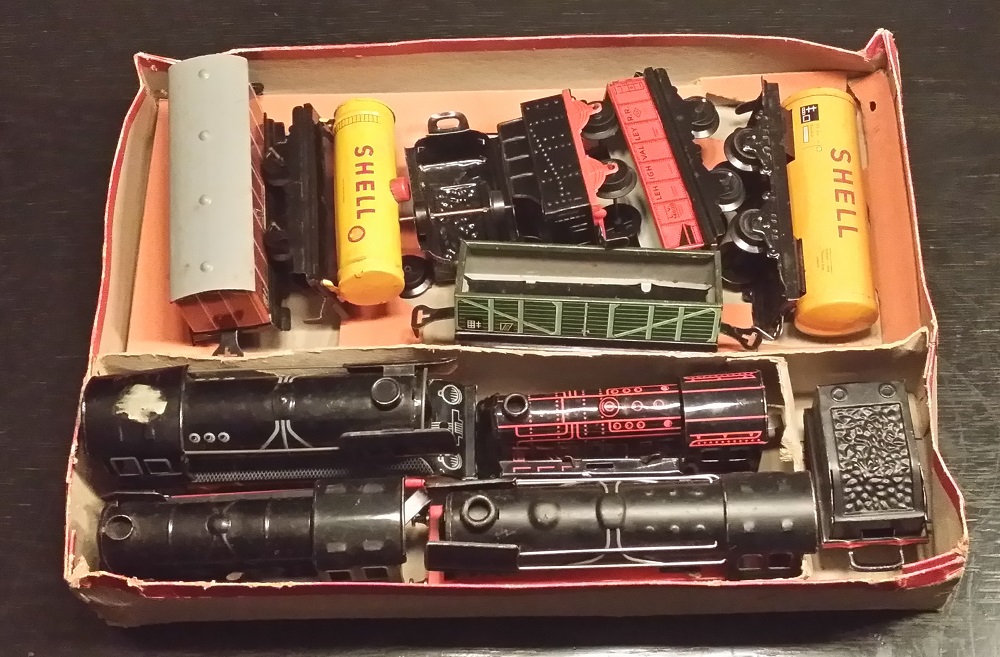 14.2.2015: Unintended I was at my dealer today and happened to have my camera with me.
Some more new models had arrived among which was the bay. S 2/6 (Märklin 37015), but for most the bay. G 5/5 (Märklin 39550), the model Sander van Wijk had ordered
and kindly permitted me to have it for my camera.
I even met a customer, who kind of knew me from stories told. Seeing me shooting train models, he immediately turned home to pick up his E 93 (Märklin 37870).
He handed it over to me to shoot it as well. What a great day it was.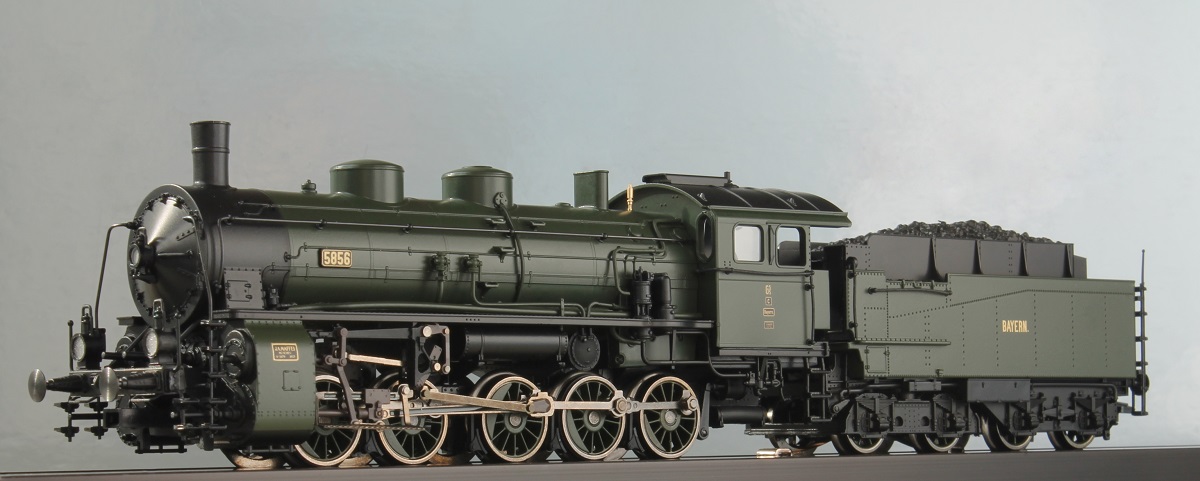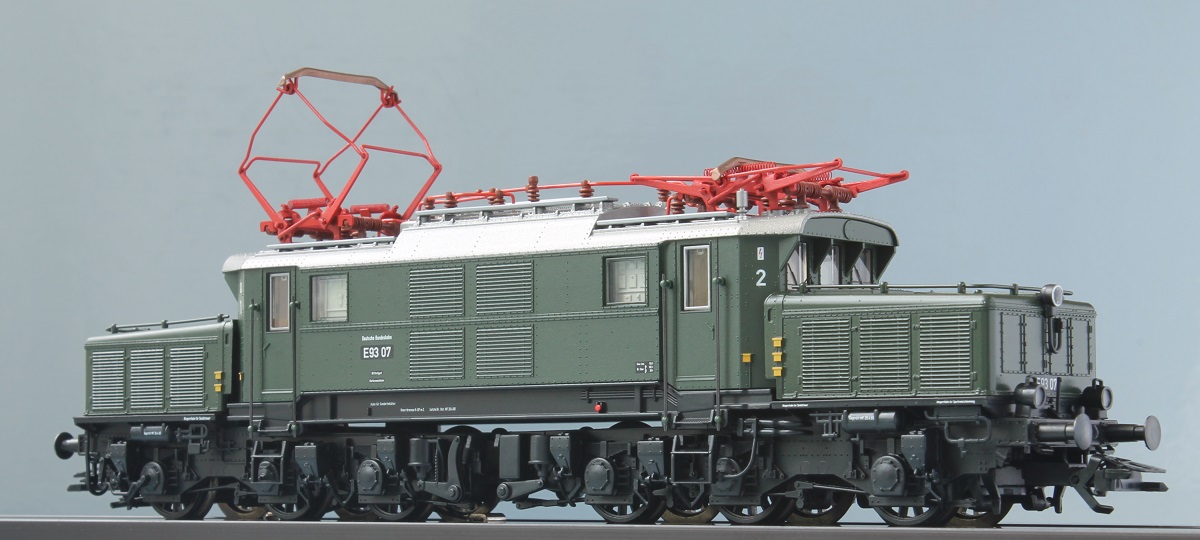 24.1.2015: On this beautiful sunlit winter day I was at my dealers. Sander had some real treasures, old and new, which came in front of my camera.
For instance this fine (and still missing) oldie like Class S 3/6 which went to France on behalf of the 1919 Entente (ETAT, district Saintes).
This is the model with the black (in stead of red) gear construction.

Märklin 3083
Then there was this little gem new out of the box: the Bavarian D VI Nr. 1802 with large water tanks at the side: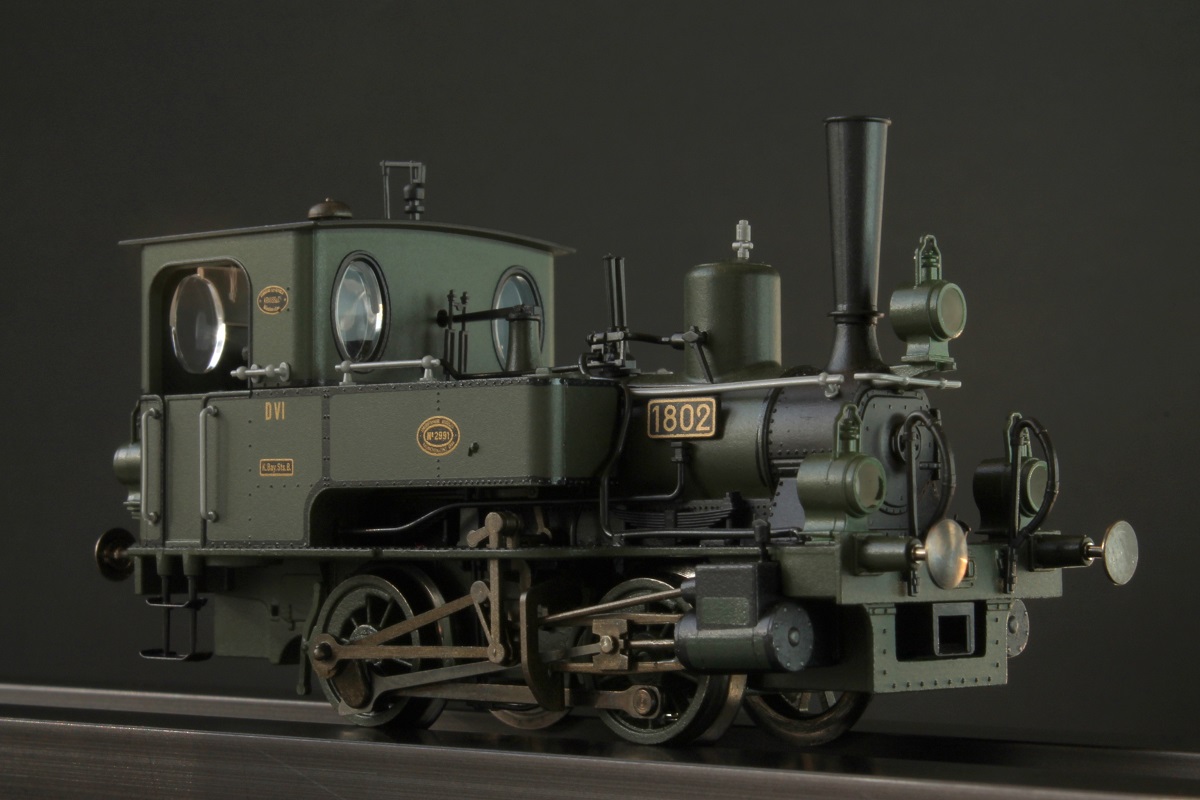 Fleischmann 400602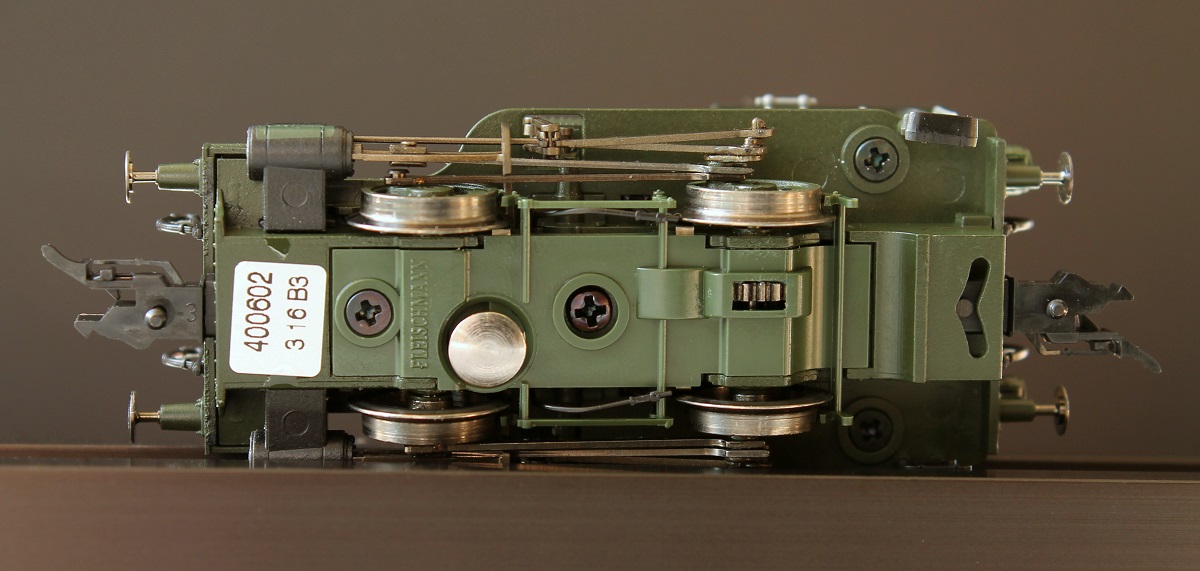 Bottom side
And a lot of dust on this 1961 release of a fantasy Class 53 from Fleischmann (1304). Except for a little cutting, I didn't retouch this picture this time. Not even the display...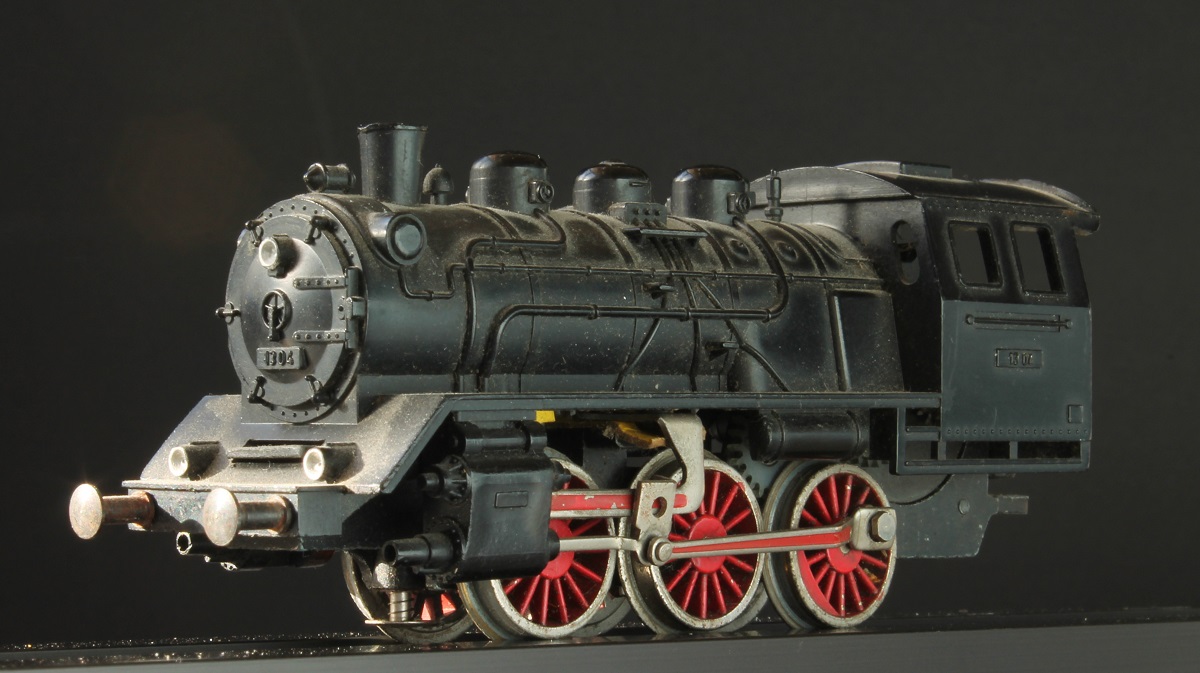 Fleischmann 1304 (1961)
Finally an Altbau Elok Class E 94 for the Austrian Bundesbahn, Roco's latest release (here as an AC-version):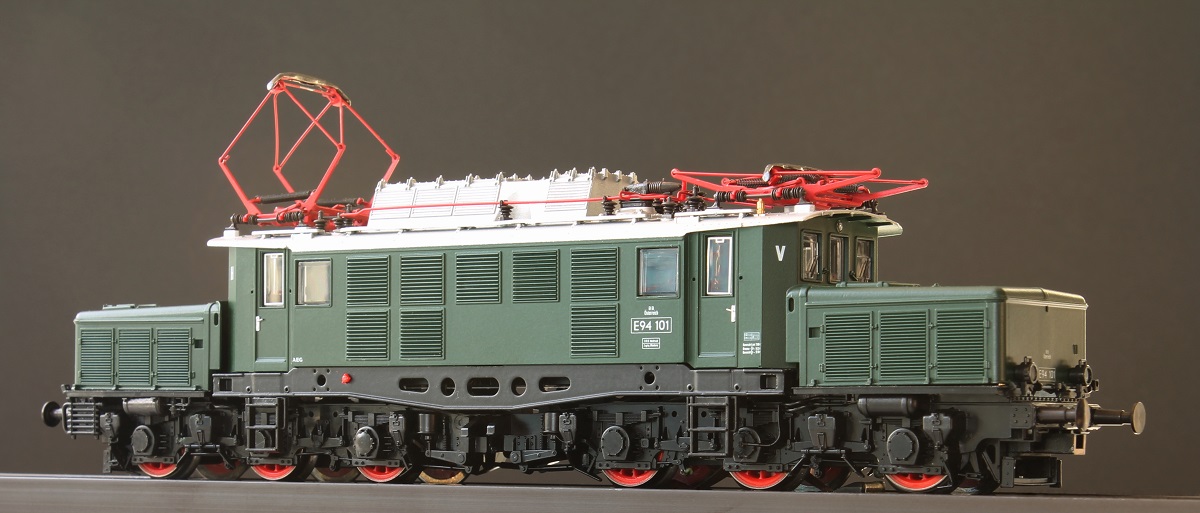 Roco 69834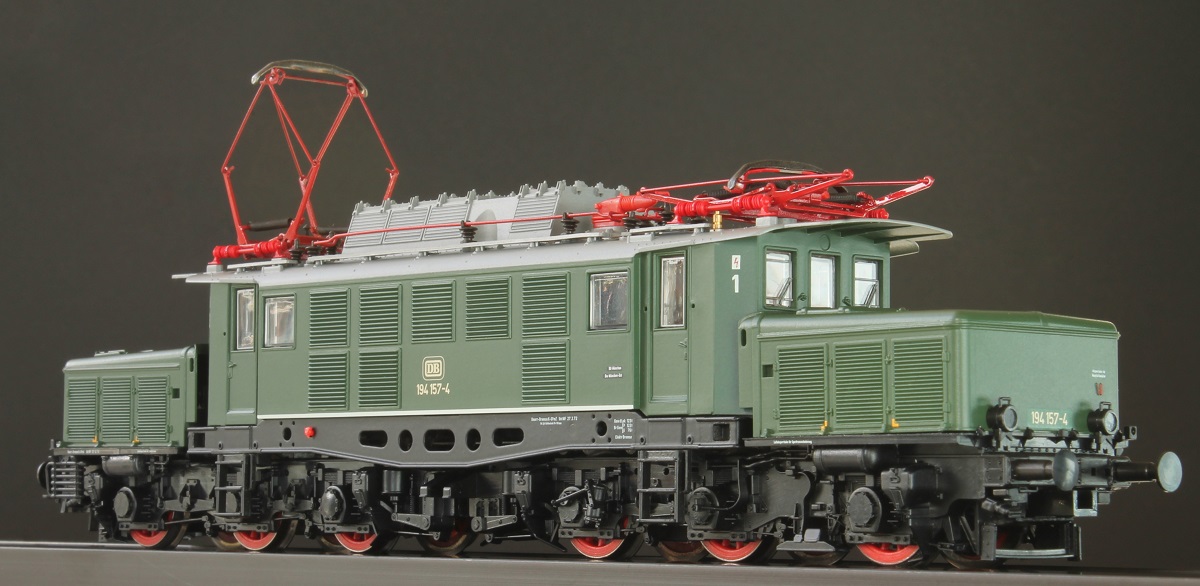 And a little older: Roco 63868
18.1.2015: Heiko Plangemann kindly gave permission using lots of his fine pictures for the Models List.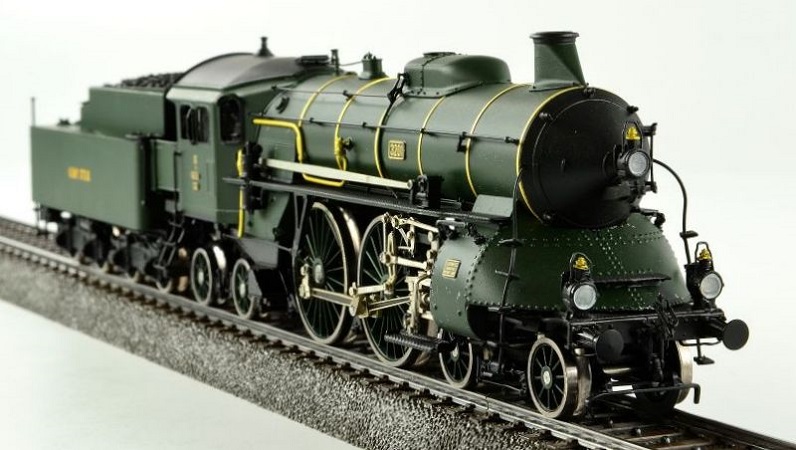 Trix Fine Art (42220) ~Bavarian S 2/6 Nr. 3201
5.1.2015: Andreas Mehrl (Micro Feinmechanik) sent me these wonderful pictures of the Pfalz P 4 Limited Editions, for this site only.
How about this lovely blue one - "Pfälzerwald" - as shown at the 1905 Liege World Fair (Weltausstellung in Lüttich), next to the smooth green/red version "Von Fraunendorfer".
Both lots consist of only 25 pieces each.


2.1.2015 - Today, Alexander Nozadze sent me a fine article for completing my ModelsList with a pretty rare model of the Einheitslokomotive Baureihe 58.28.
This engine, intended as Class 56 for the TCDD was cancelled before delivering to Turkey and stayed in Germany as Class 58.28 in May 1940.
In 1941 they were sold to BDZ (Class 12). The 1942 production then was sold to TCDD as class 56. The model shown was made by his friend.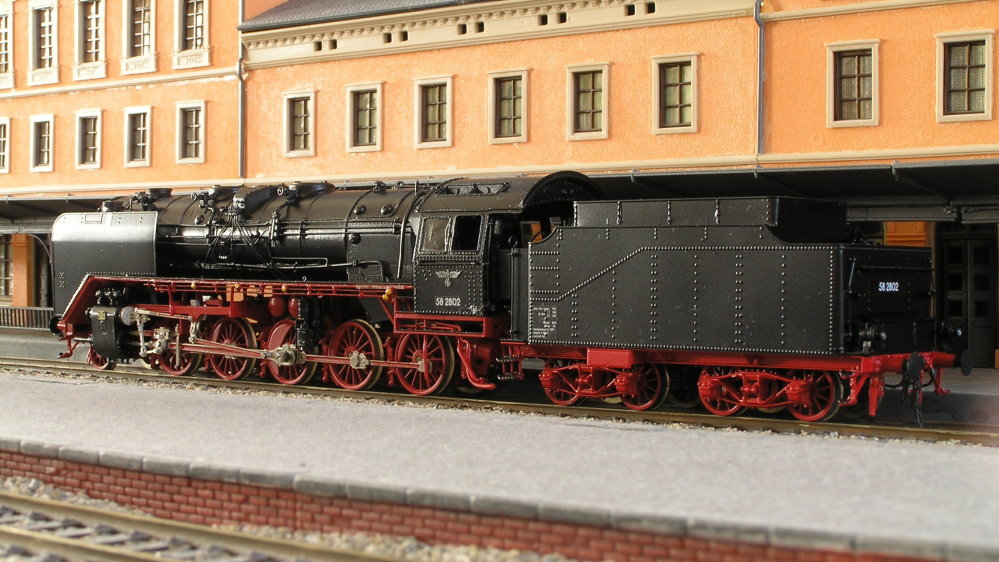 Model and photo by Michael Menzendorff