Latest News:
May17, 2023
My Brawa 02 006 (DRG) arrived...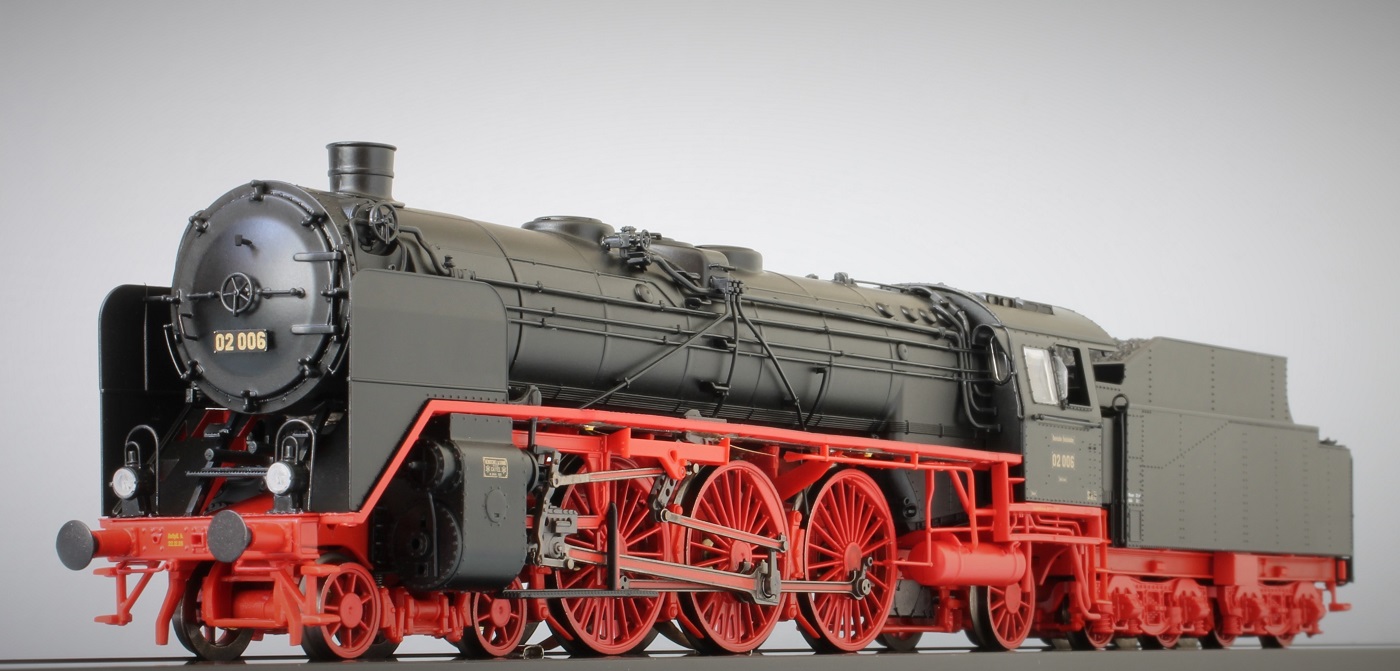 Brawa 40963 | 19.5.2023
April 26, 2023
Starting Schalthaus Zernez, the 2nd kit. See: Chapter 3 of the Rheinstrecke-Journal.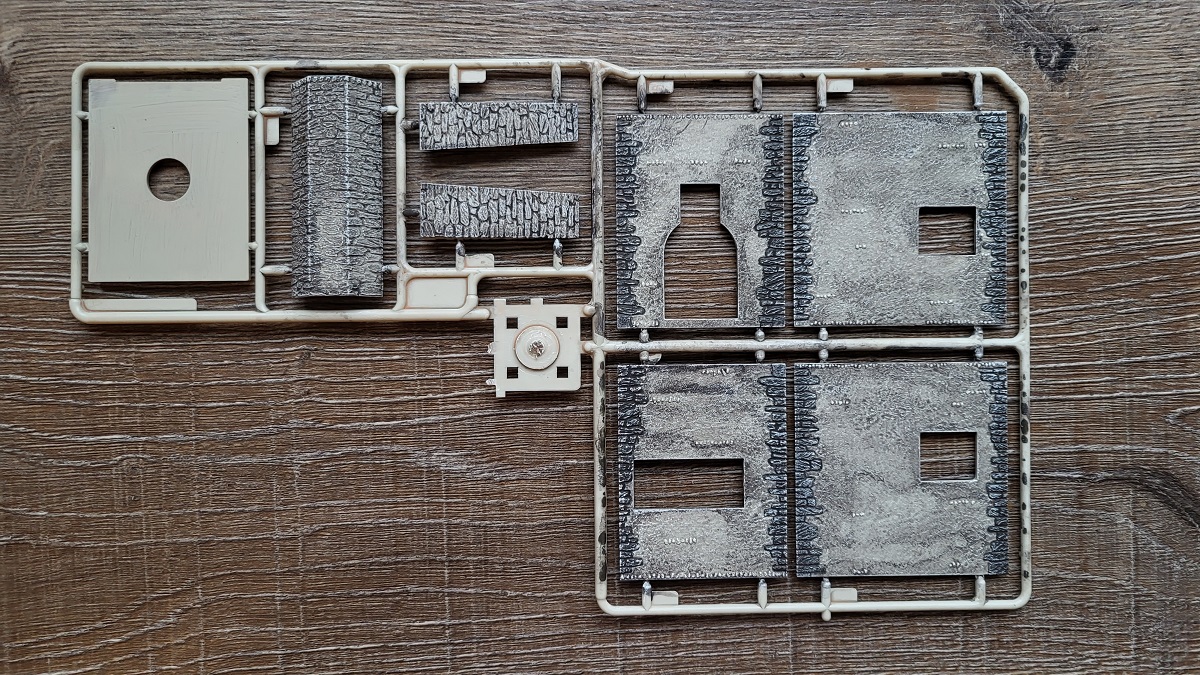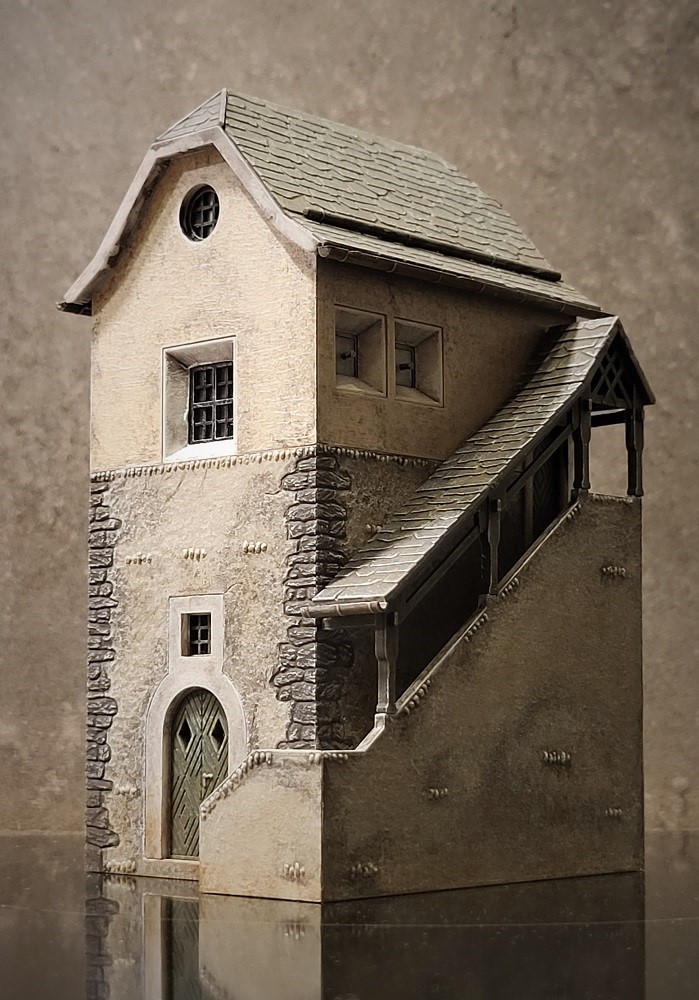 "Die Verwandlung eines Serienbausatzes zum Unikat ist dir wiedereinmal hervorragend gelungen."
(Friedl Güth on FB)
April 21, 2023 - Dortmund Intermodellbau 2023
Meeting people (Adler), some serious handshaking (Faller) and a photoshoot (Märklin). See the special page Dortmund 2023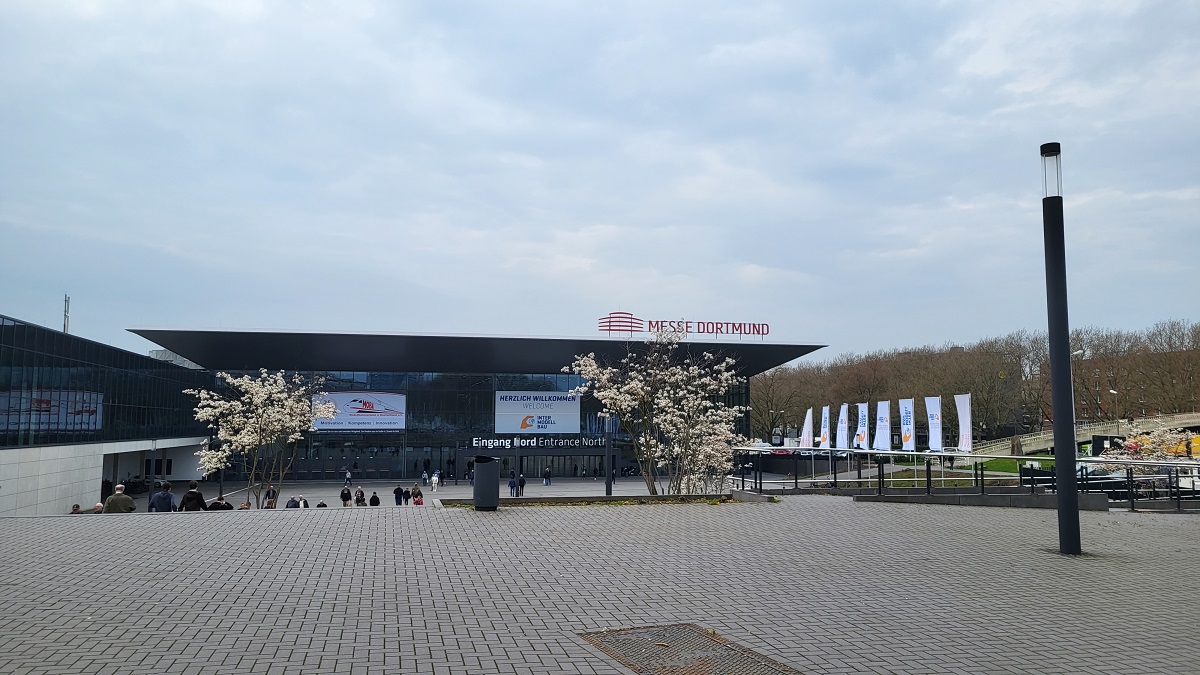 Dortmund Westfalenhalle, 21.4.2023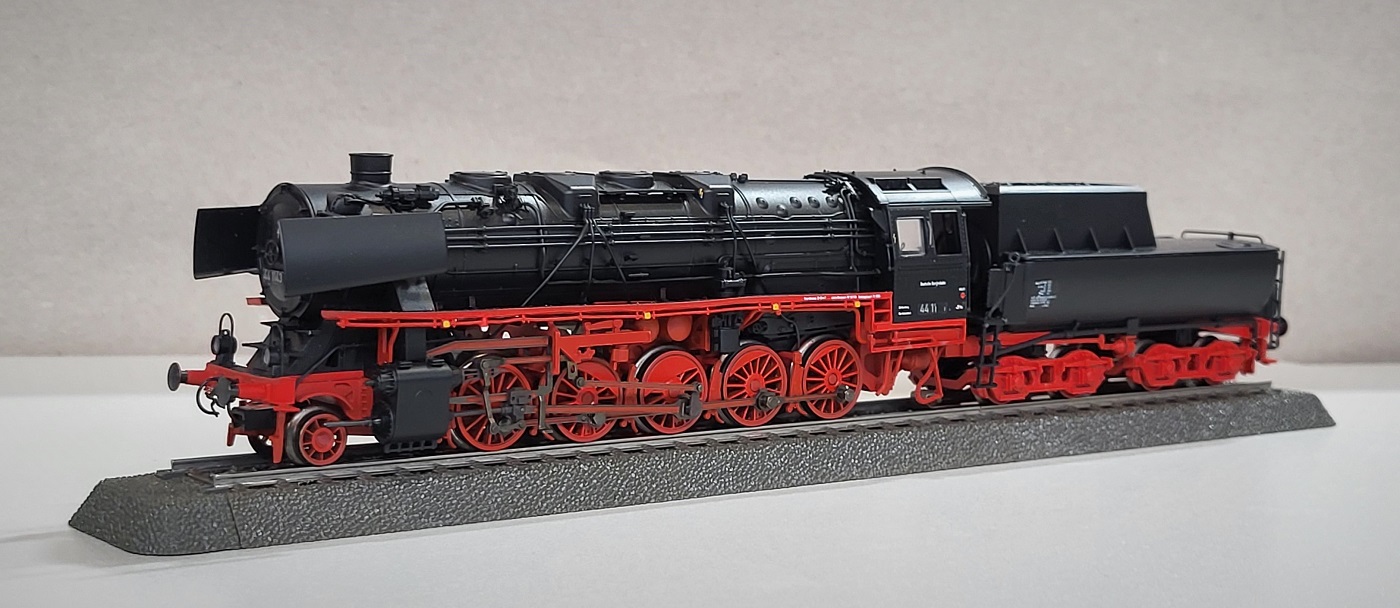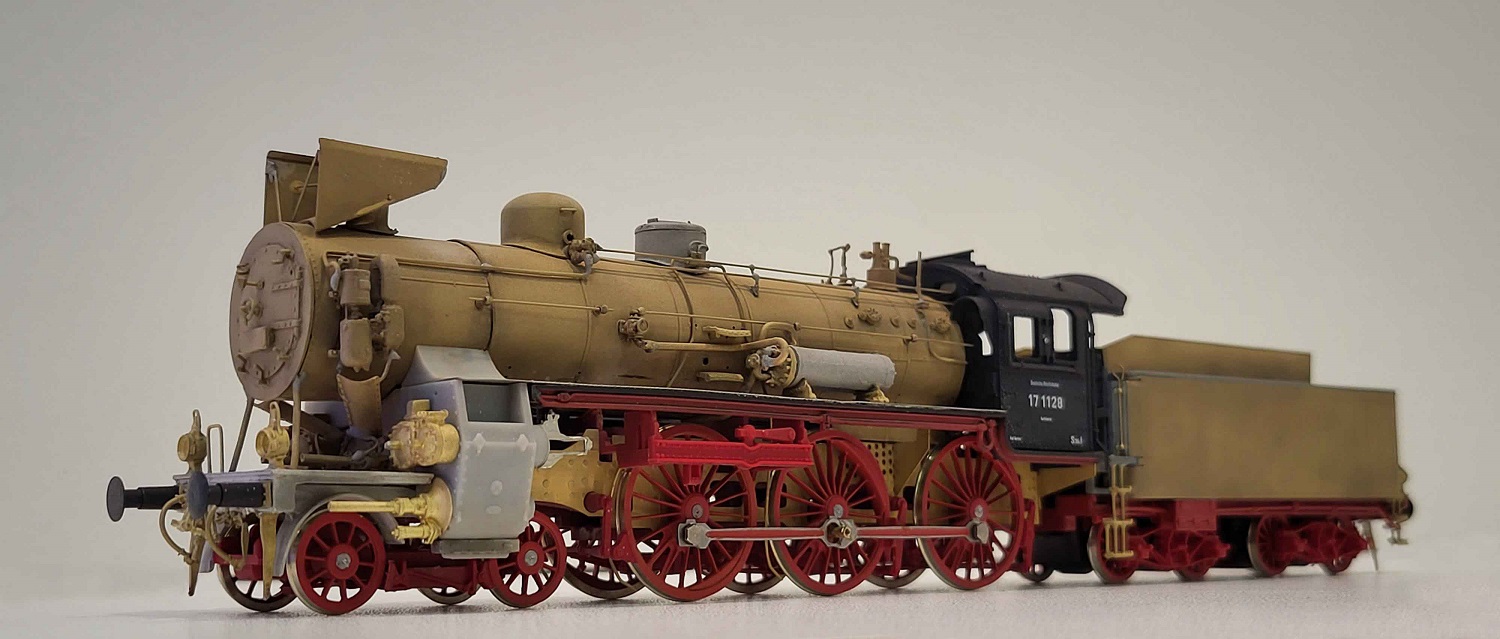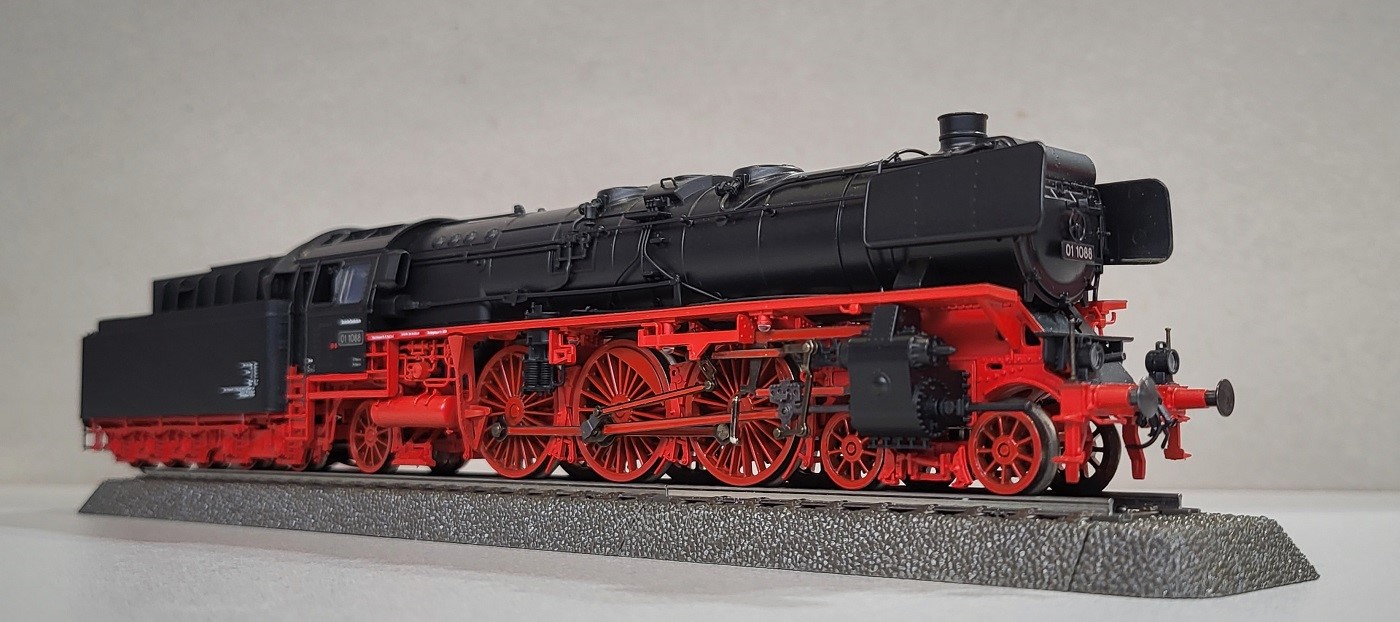 April 18, 2023
Next to the Cochemer Bahn, a freshly new chapter will be written: D i e R h e i n s t r e c k e

April 14-16, 2023
The Pulverturm got additional wiring and a cartboard square. Read more in Chapter 32.6.
April 8, 2023
Cobblestones aririved at my stead! The Schoss Cochem Adventure continues...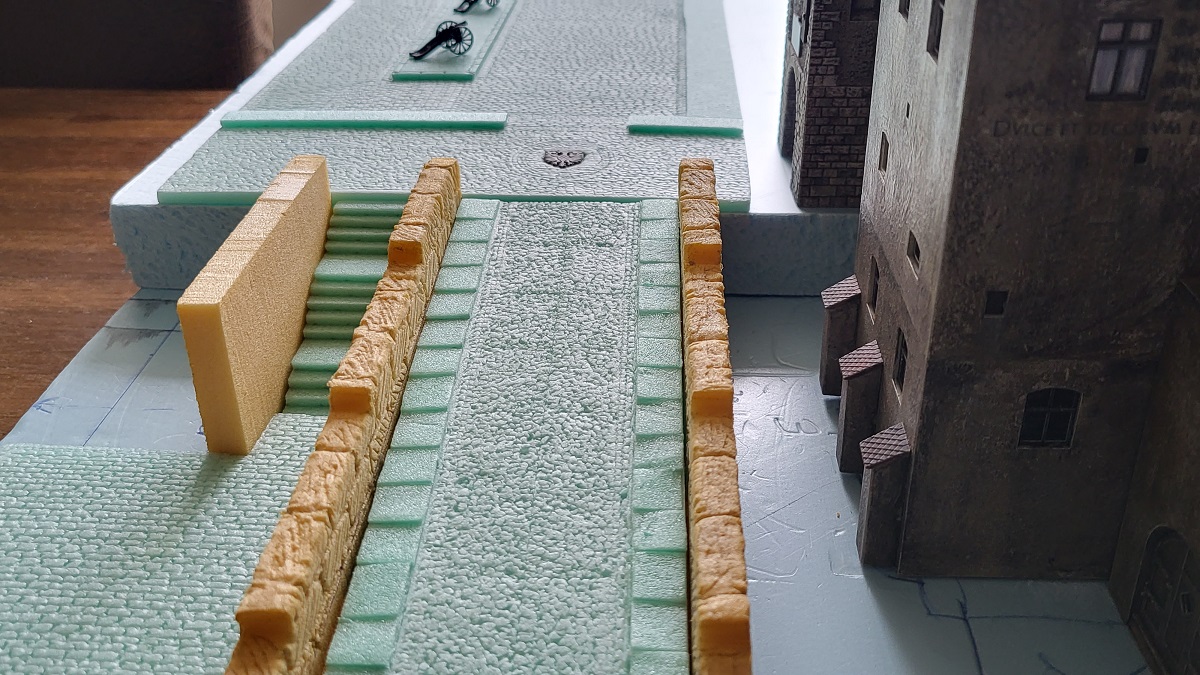 April 2, 2023
While Schloss Cochem stood aimlessly on the layout for months after finishing, awaiting Jimmy's cobblestone squares, I wanted to temporarily remove it during this weekend,
because I can expect Jimmy's shipment any moment now. However, when lifting the south side, I heard a creak on the north side. Both guardhouses had come loose from the building along with the stairs. I've always had an awkward feeling towards those two houses. The scale looks more TT than H0. So, I've decided to remove them anyway.
Because of the glue traces I sanded, primed and weathered this side of the stairs again. I found a fitting door and in effect this is just what I was looking for at this spot.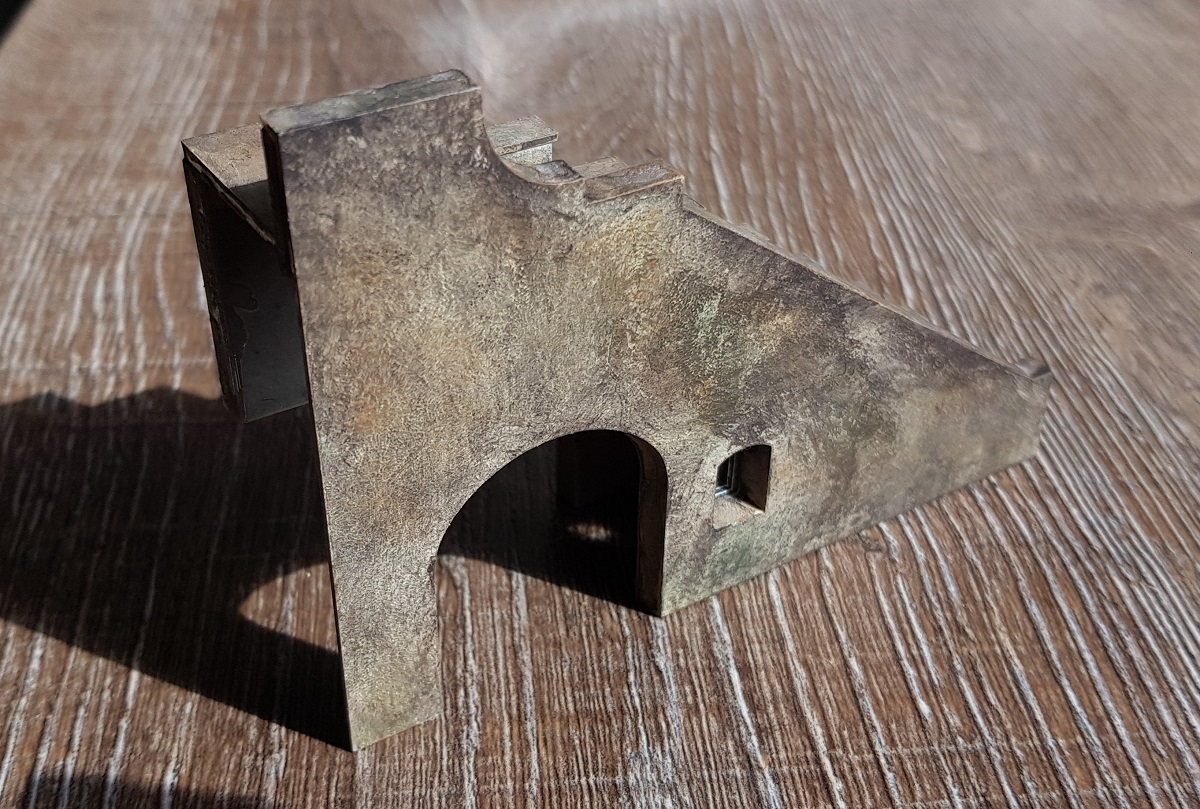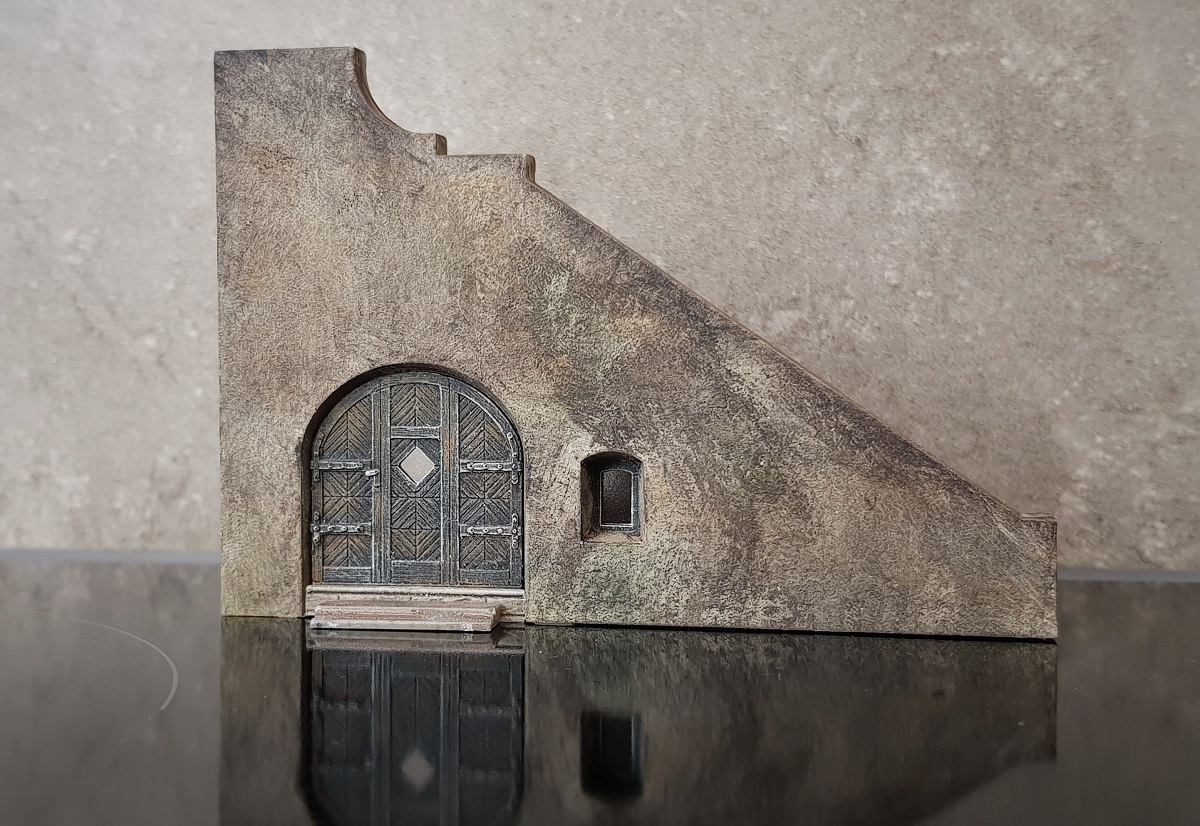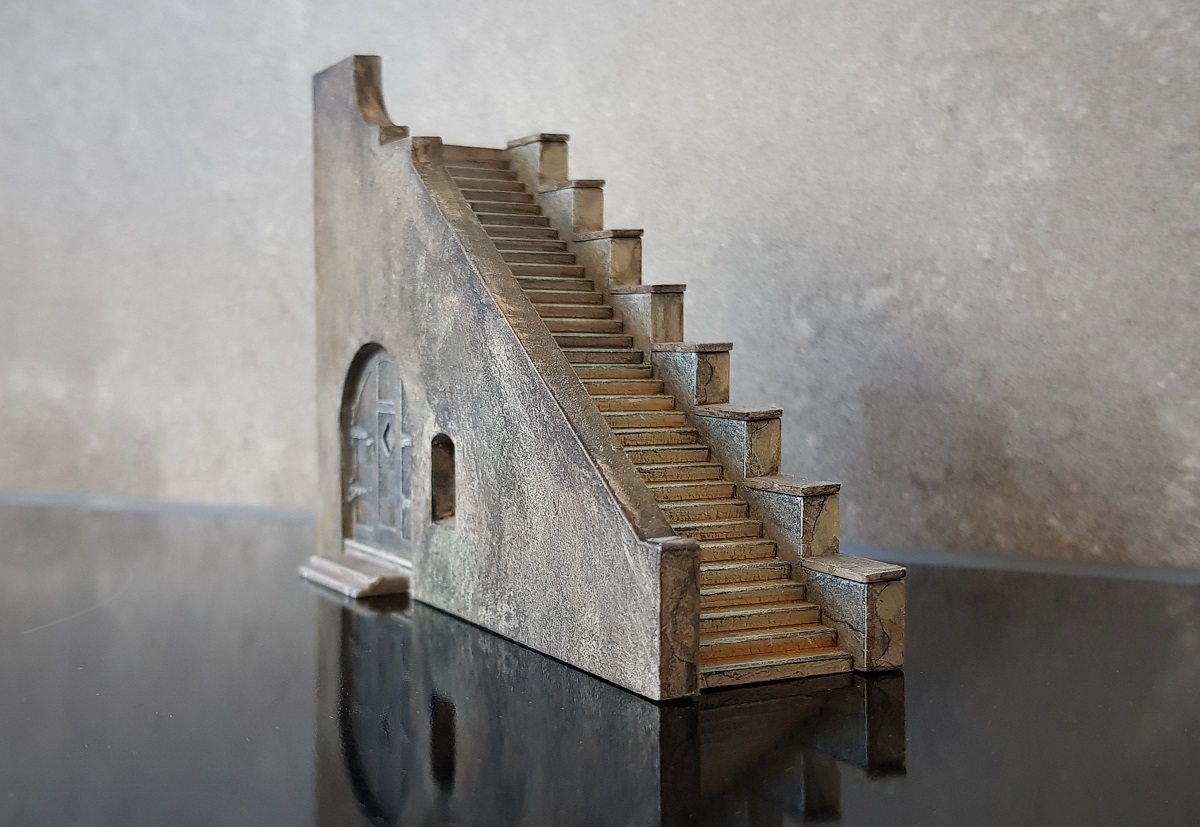 March 18
The Lindau Townhall finally got a statue at the front facade. Taken from the Faller set 151634...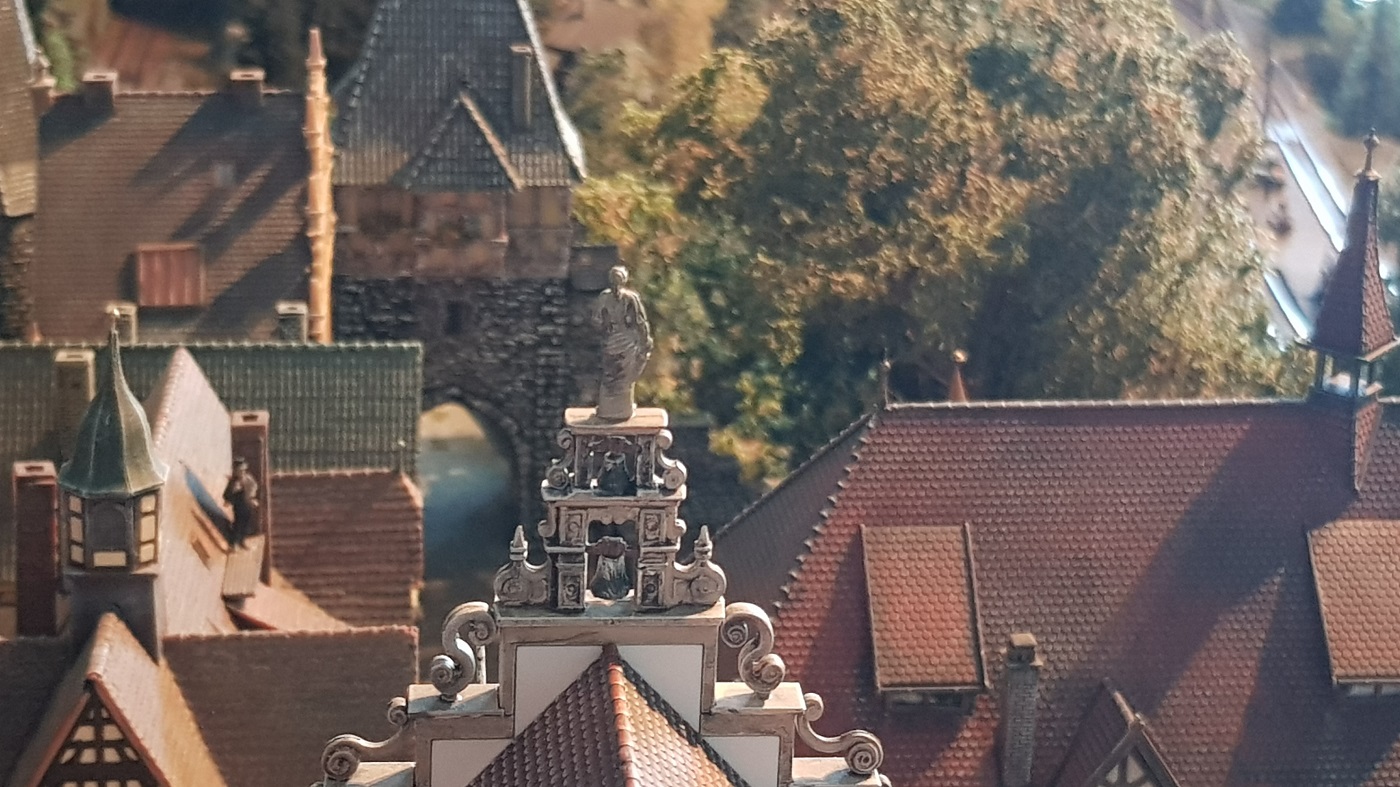 March 18
Thanks to Mirko Kütbach, my Milchwagen (Brawa 48667) now carries the proper shields "MIilchwagen".
Never released by Brawa as such (although announced with black ones), we discussed this omission on FB, and Mirko spontaneously offered them to me! Hut ab.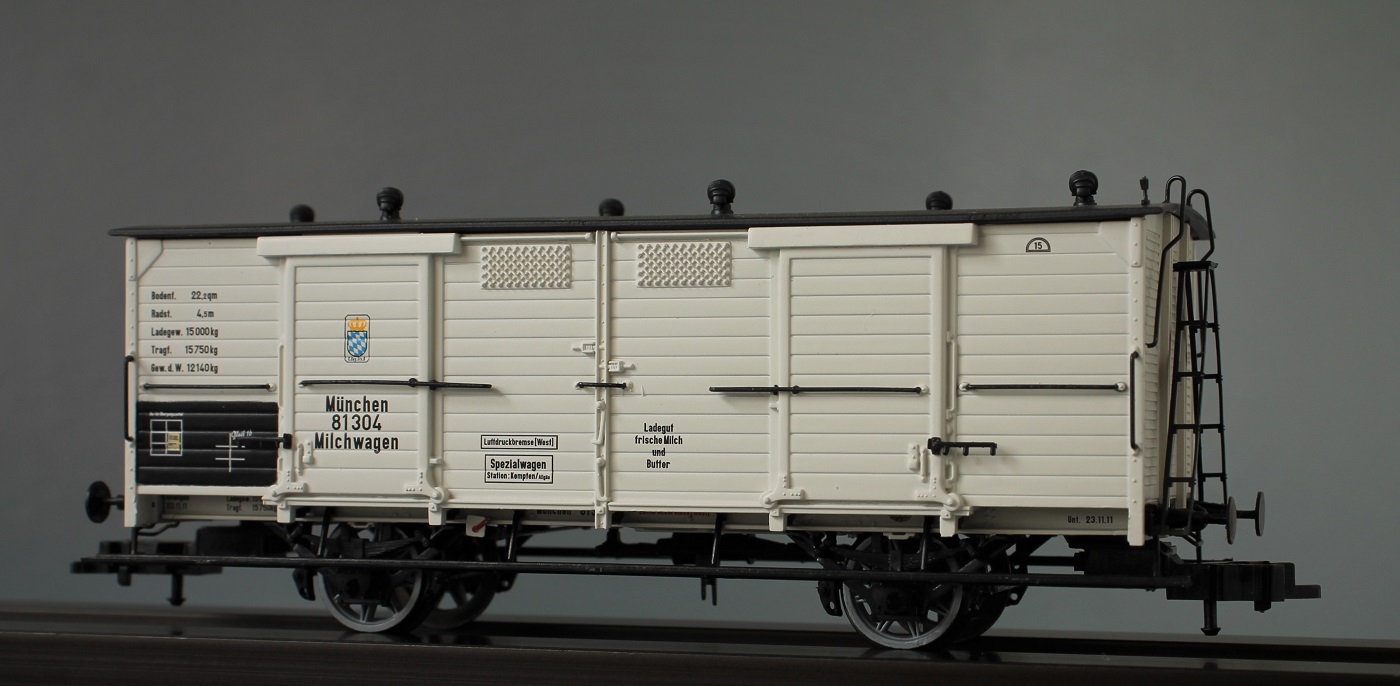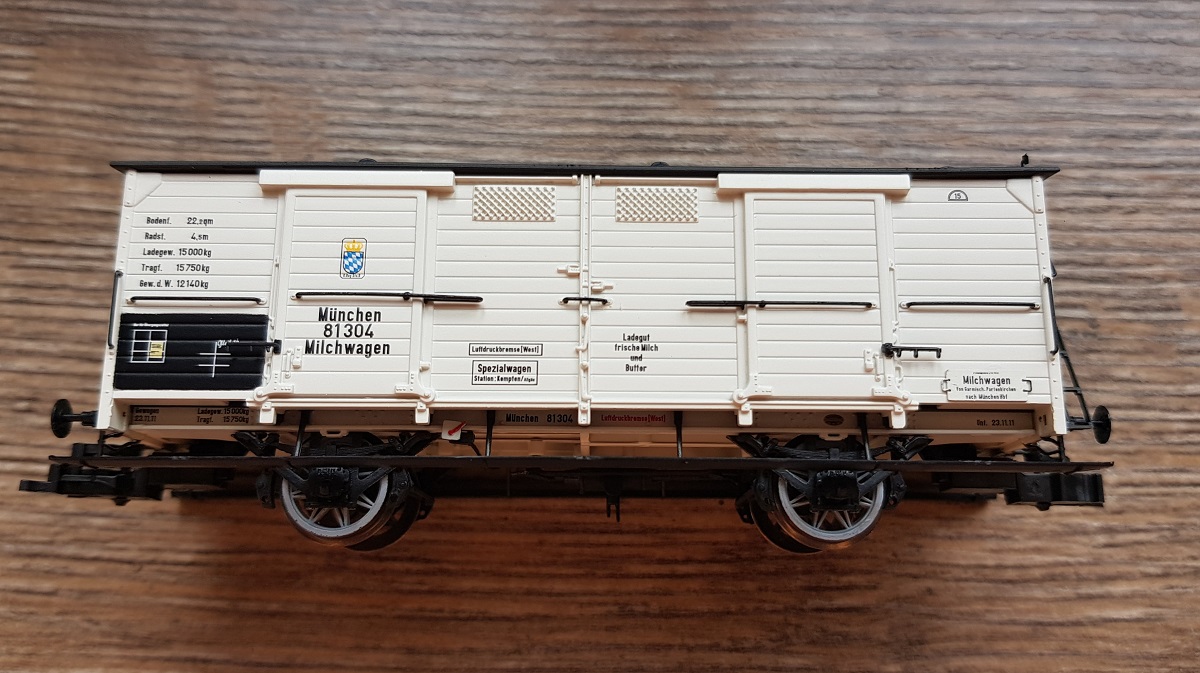 March 18
Small photoshoot at my dealer's with f.i. the 2nd Märklin Insider Locomotiv 2022, E 71 26: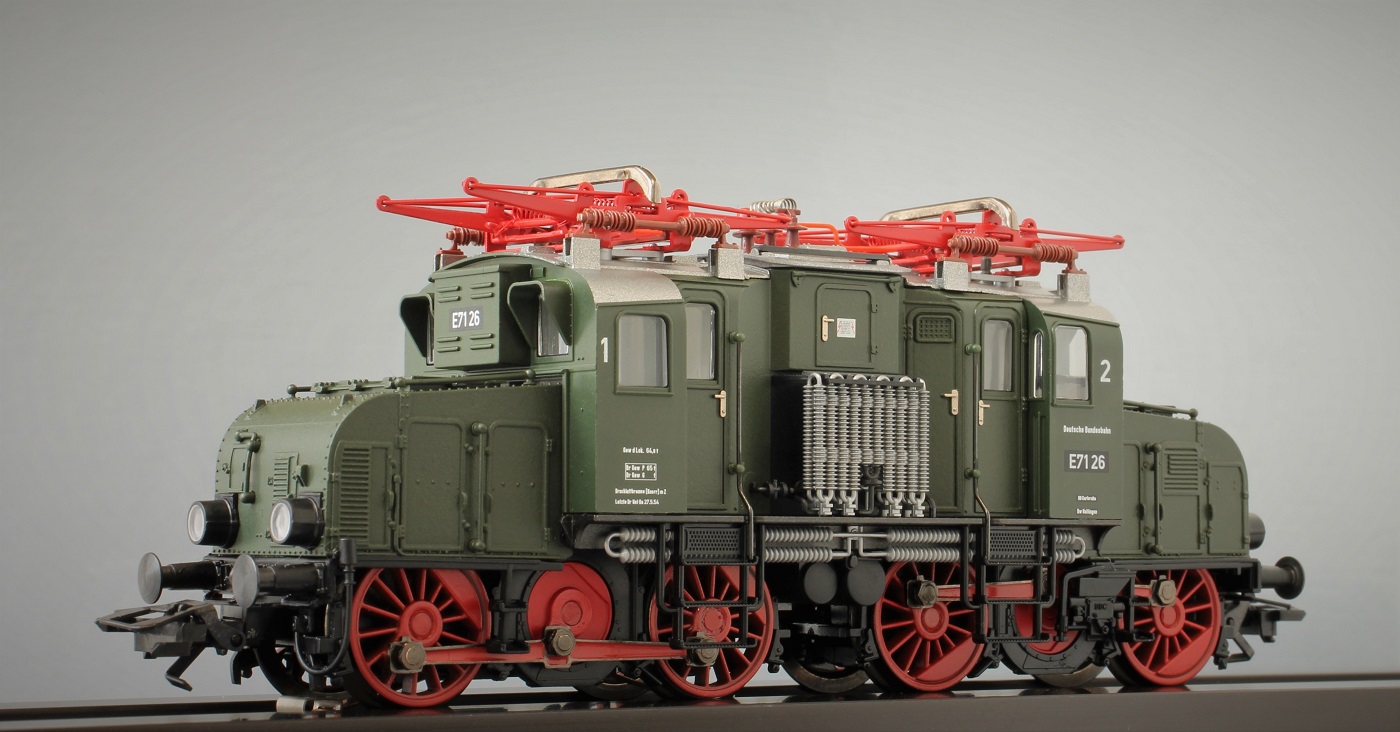 Märklin 39771
... and some purchases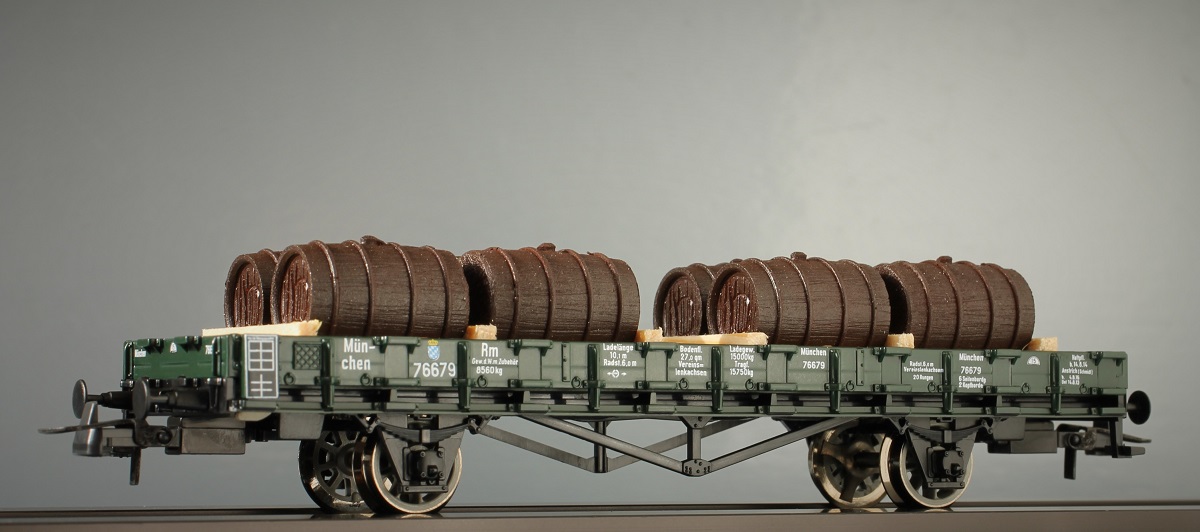 Roco 76774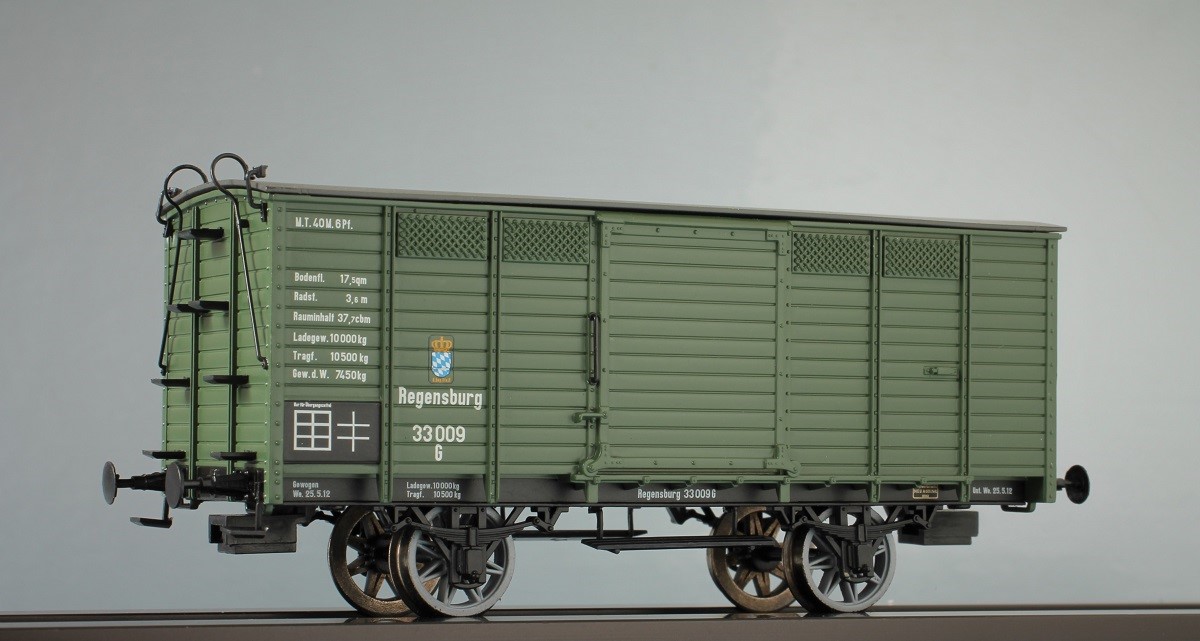 Brawa 48039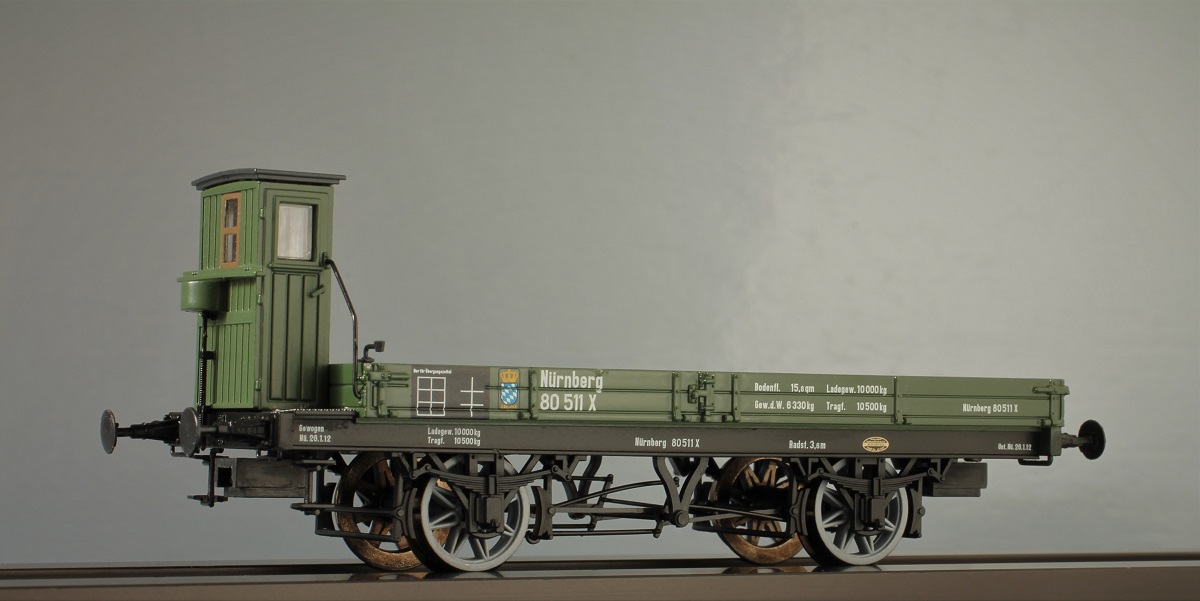 Brawa 48043
March 16
I was finally able to write an important chapter in the Cochemer Bahn's History: About Cobbelstones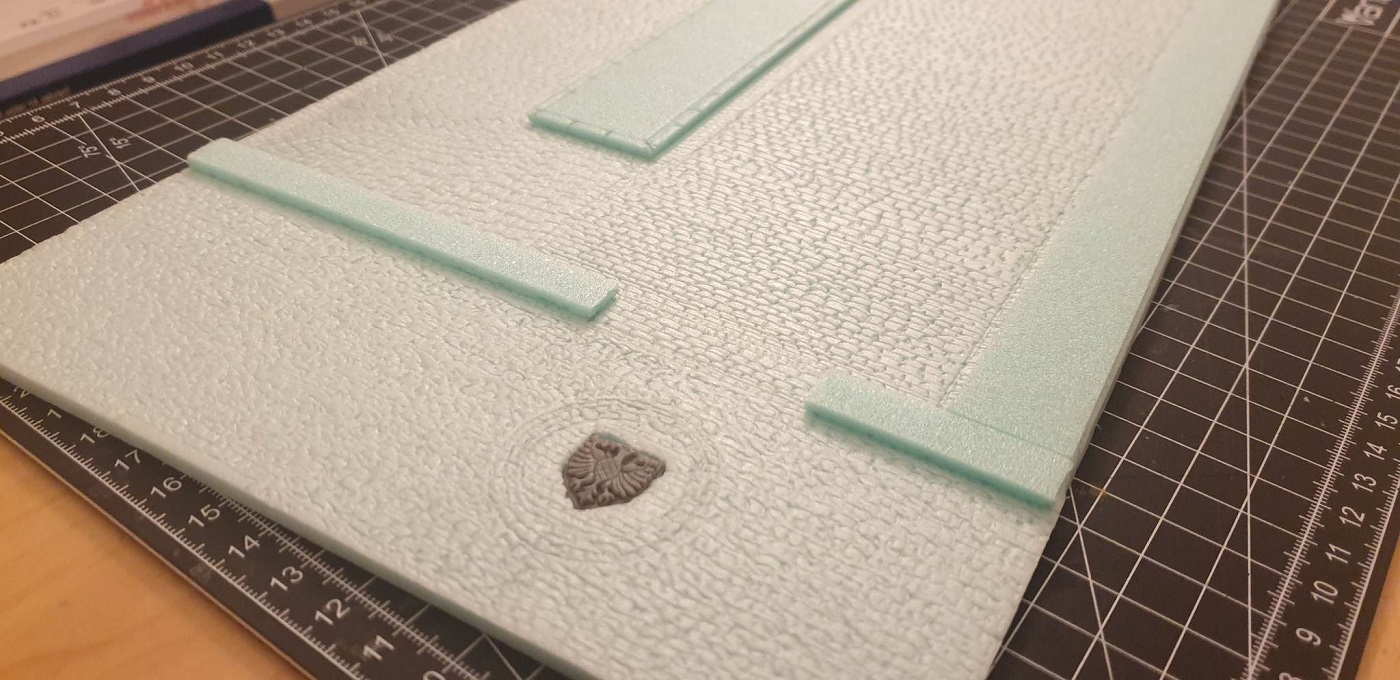 March 10
New Era 1b Bavarian purchase, be it probably not prototypical: Schwapp, der gute Fliegenfänger ( Brawa 49750, LE 2018)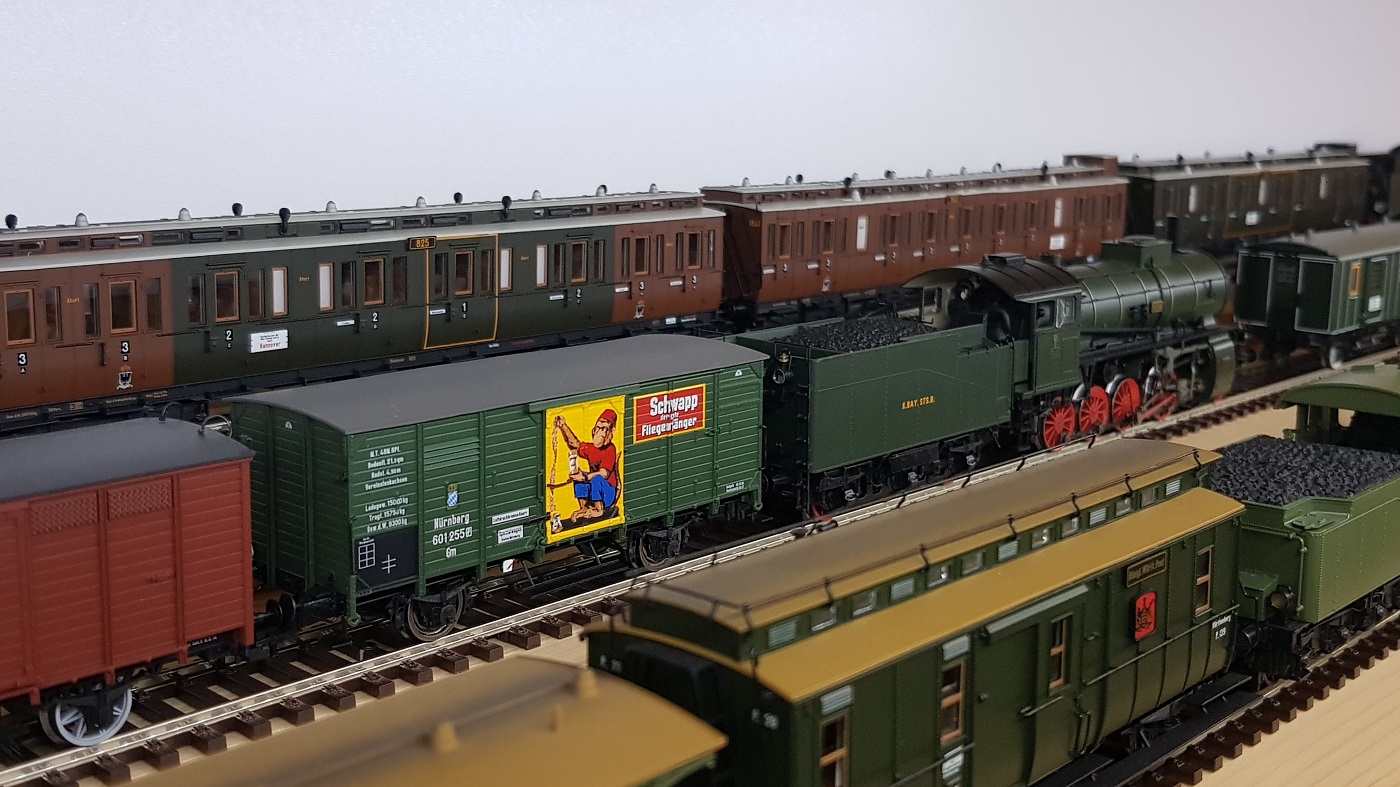 March 9
A new skyline is developing in the West...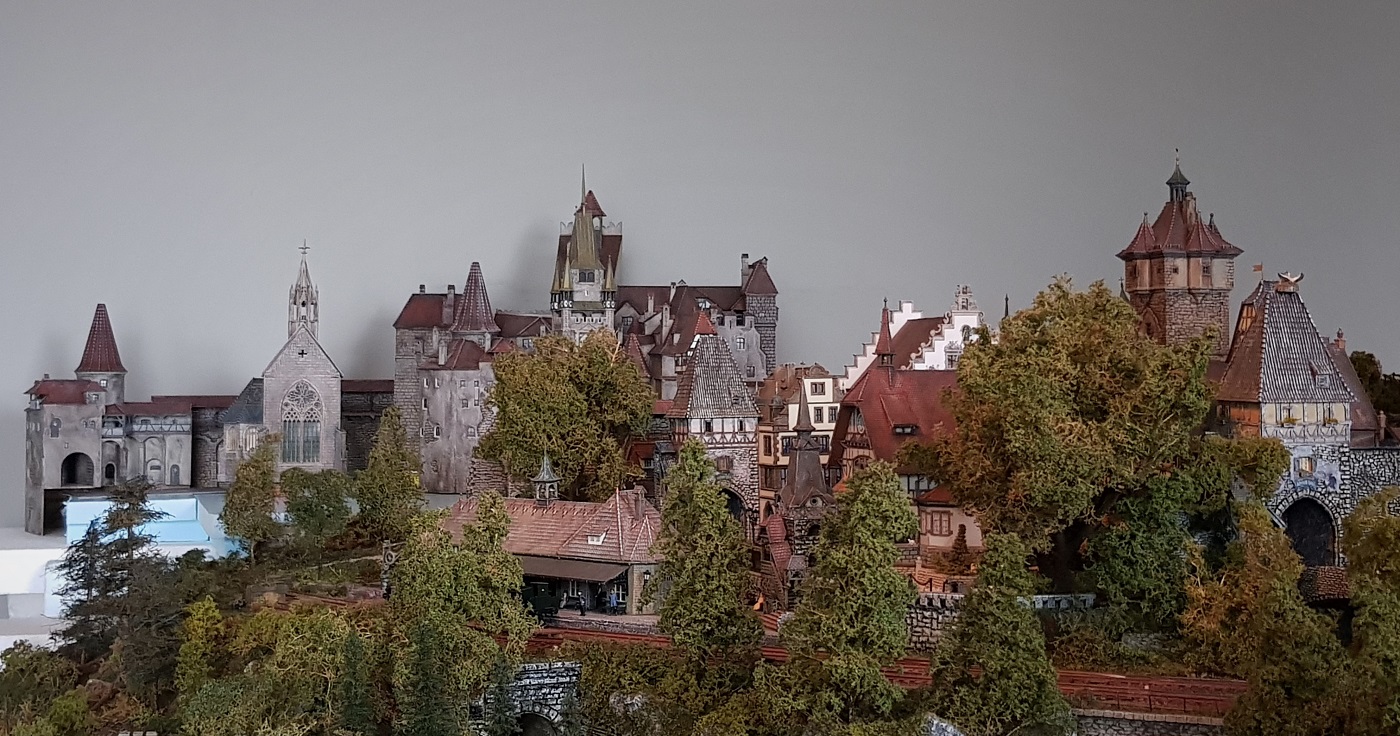 March 8
The Pulverturm was finished today. The cross on the spire will be positioned when the Turm is positioned on the Cochemer Bahn.
Read the story of construction in Chapter 32 of the Journal.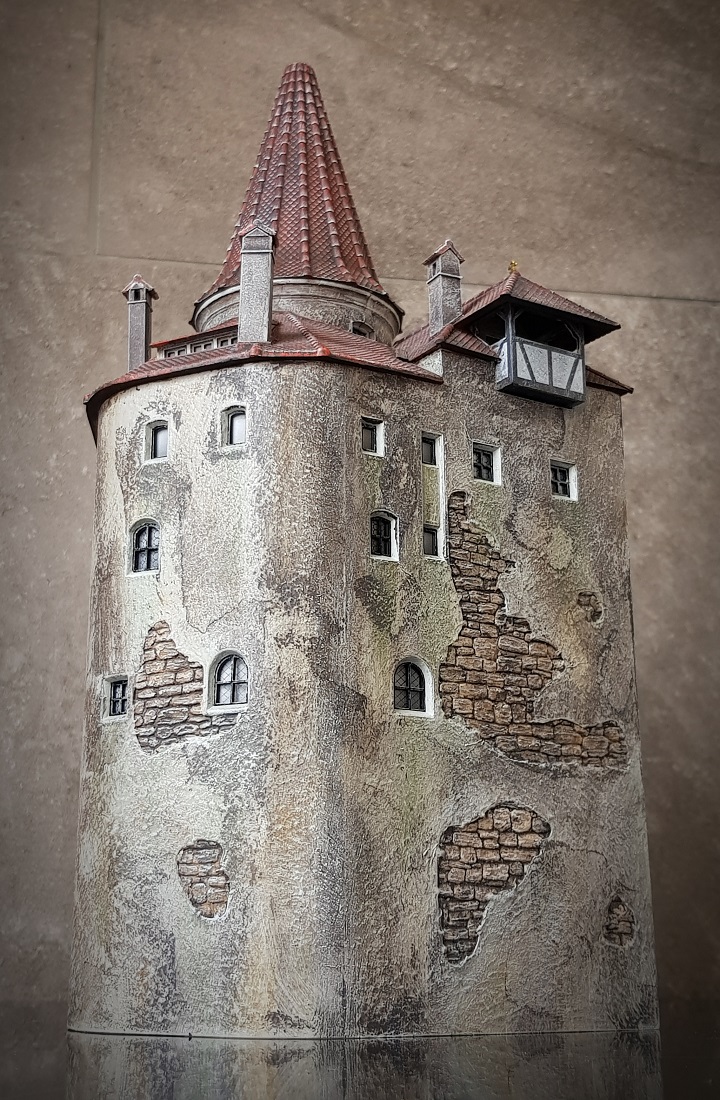 February 22, 2023
Today, Shipment 4 arrived, including Pulverturm, Schildturm mit Wehrgang, Wehrtürme and Altstadtmauer. Schloss Cochem will be closed with this expansion.
Read ore in Chapter 32.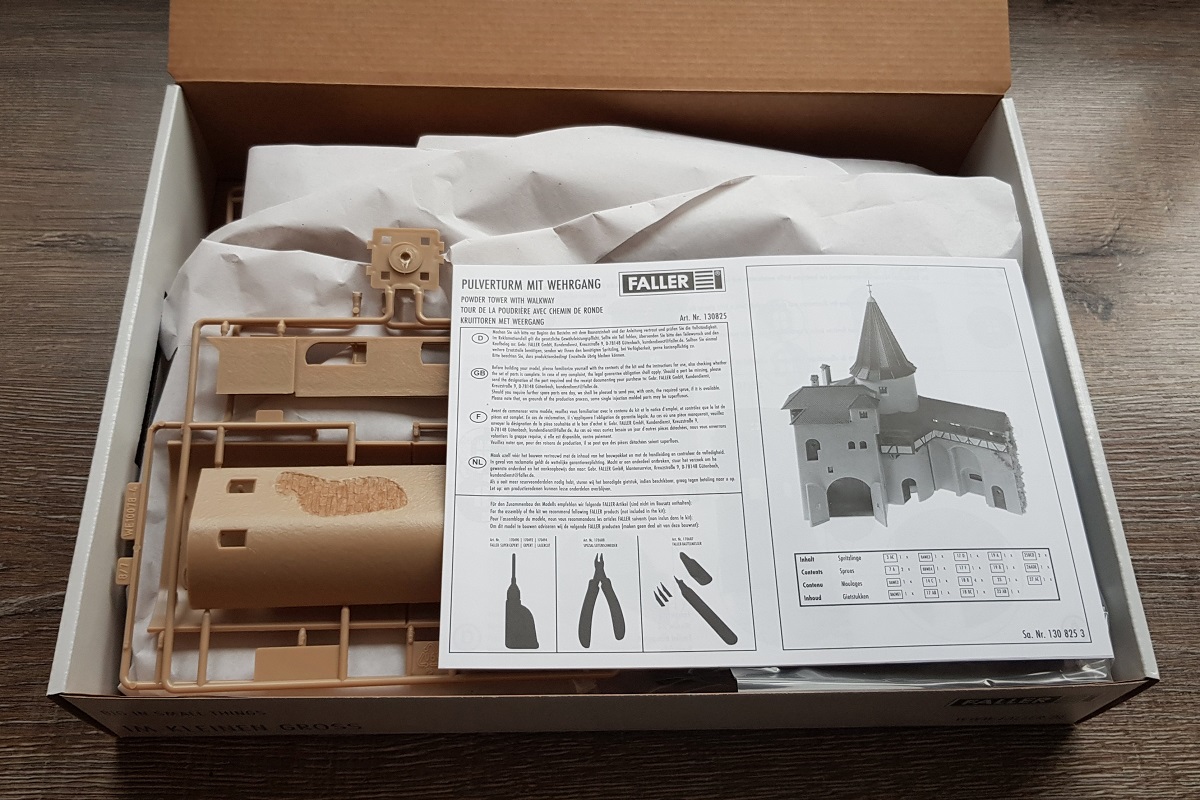 February 18, 2023
This morning arrived (Shipment 3)... Weinpresse (Faller 180335)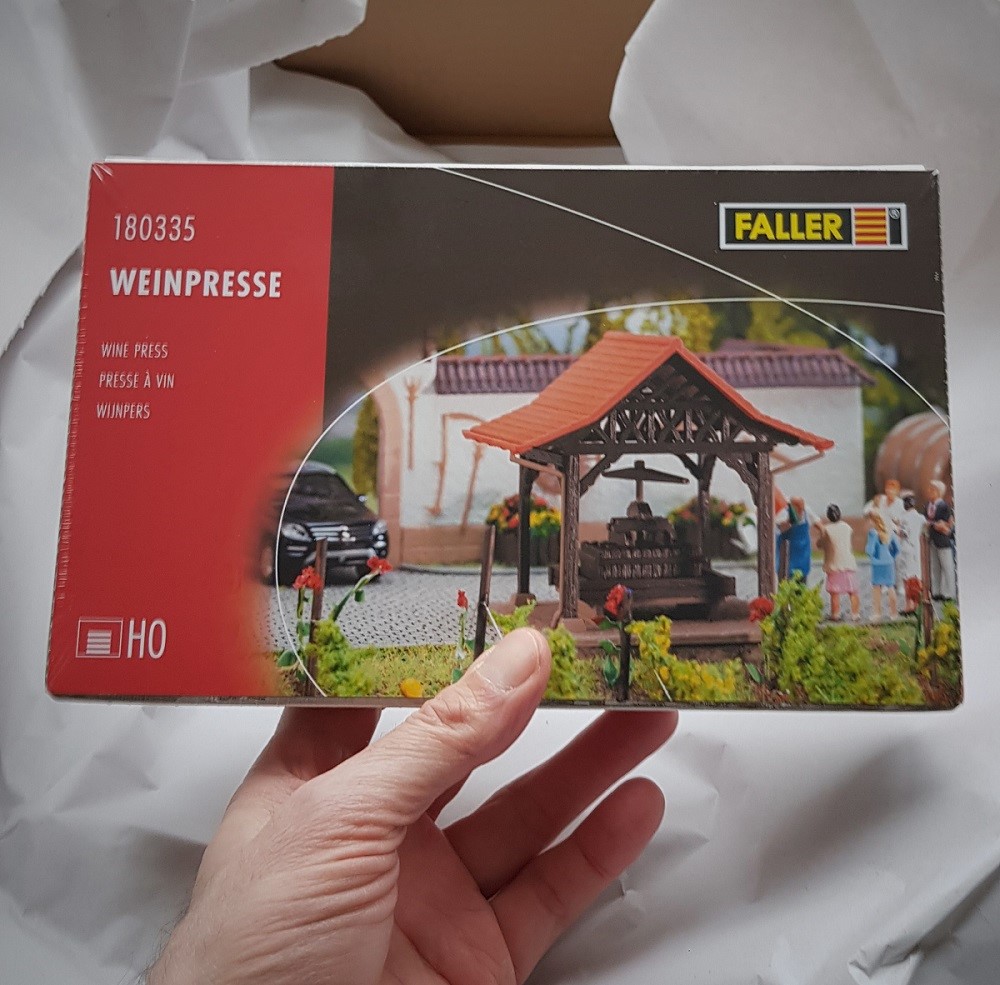 February 2023
Bird's eye view...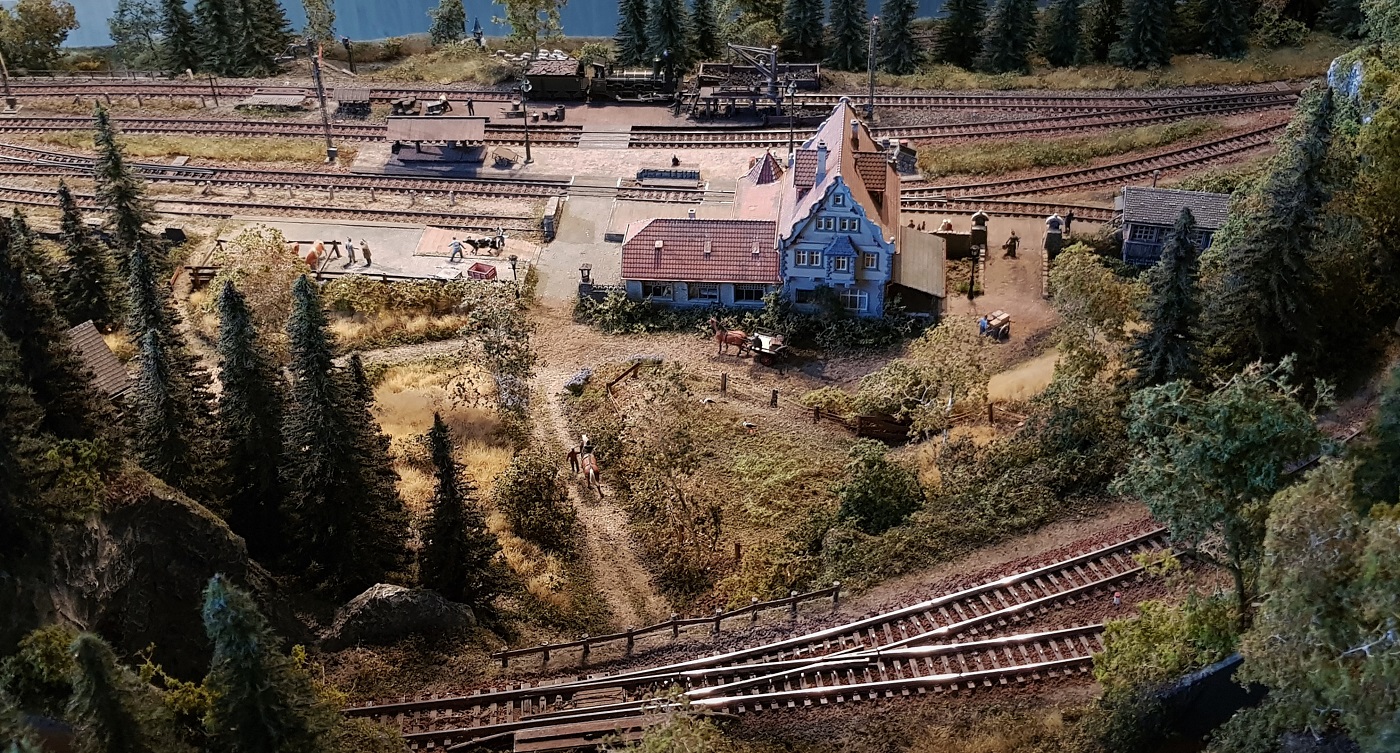 February 14, 2023 - Valentine's Day
Last night I had a work meeting (per mail) with Faller at 11 p.m. to post a message on Faller Instagram this week regarding the 'Tieren im Wald' recently placed on the Cochemer Bahn.
This morning multiple editorial consultations followed regarding text and photos. But at noon there was an incentive article on both Faller Instagram and Faller Facebook.
Tonight already about the more than 600 hits on Insta and various reactions on FB. Faller's overtures were not only very generous but also very appreciative.
All credits to the Marketing Department. I can't mention their names, though, but that's not important here either.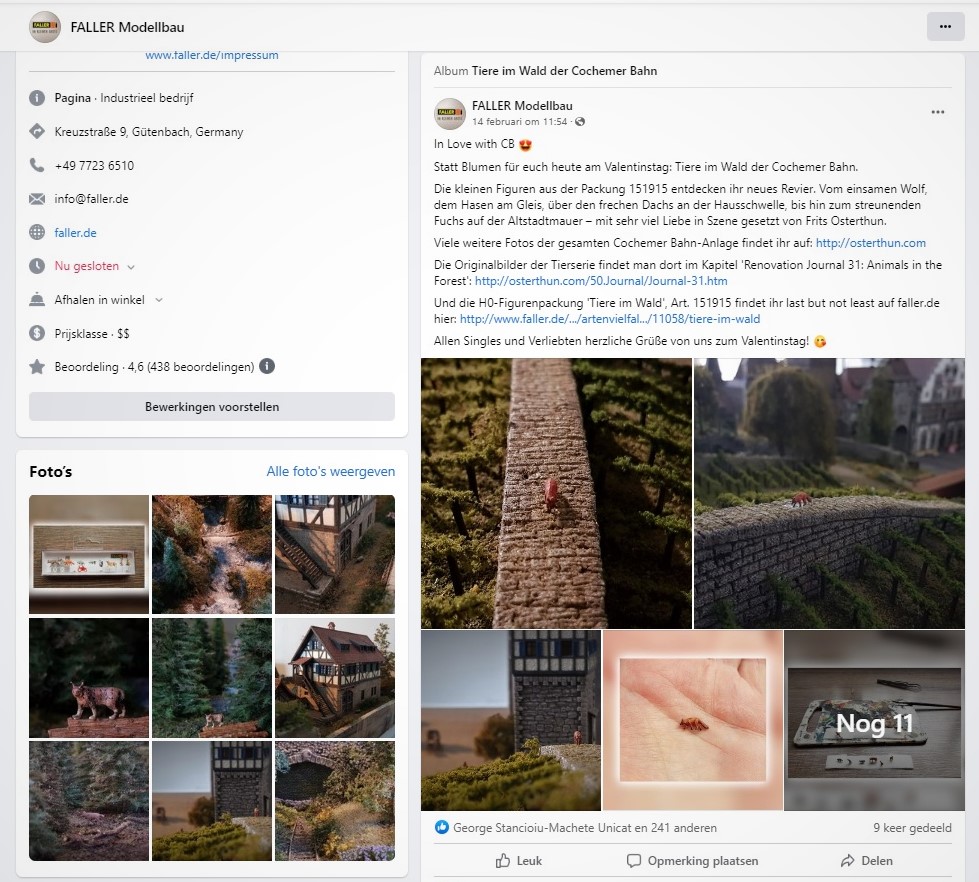 14.2.2023
February 10, 2023
A call from Faller... the Pulverturm and other kits will be deliverd in three weeks.
Besides, triggered by Chapter 31 ("Animals in the Forest "), Faller will release pictures of mine on their Instagram Account.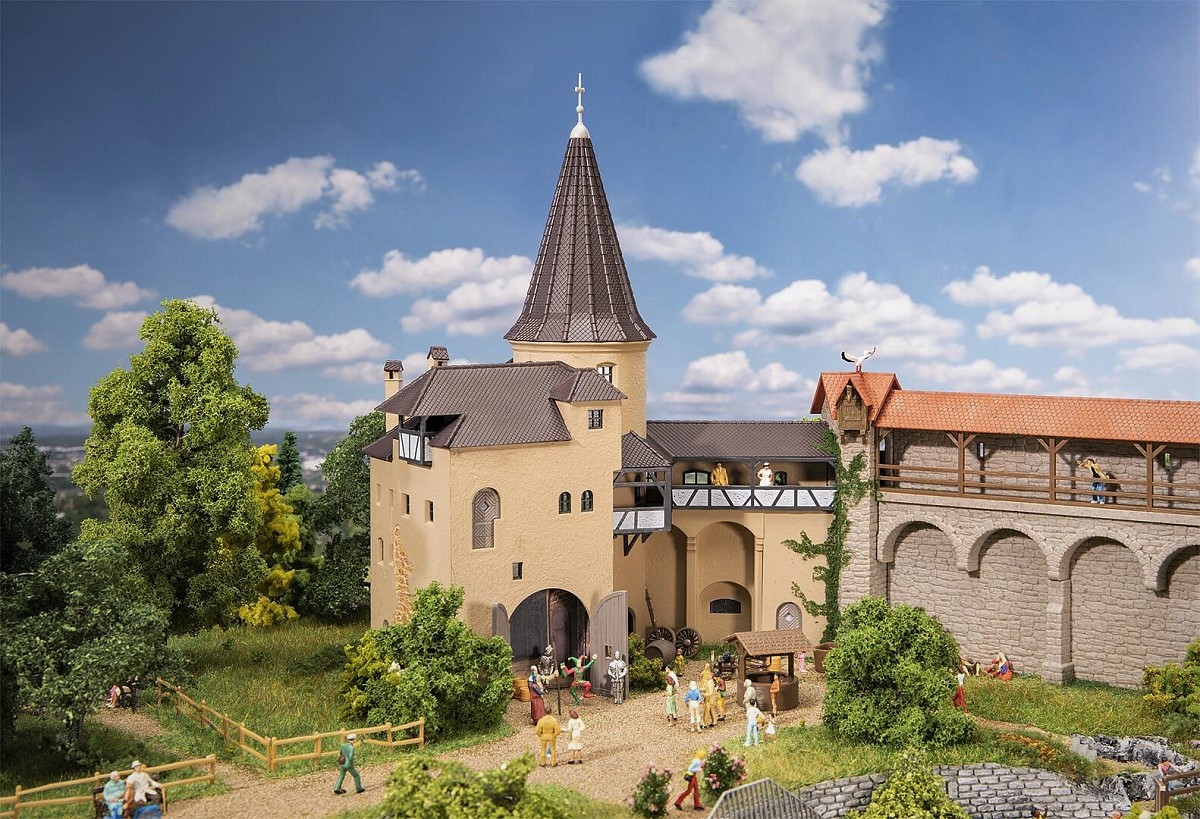 Another three weeks to go...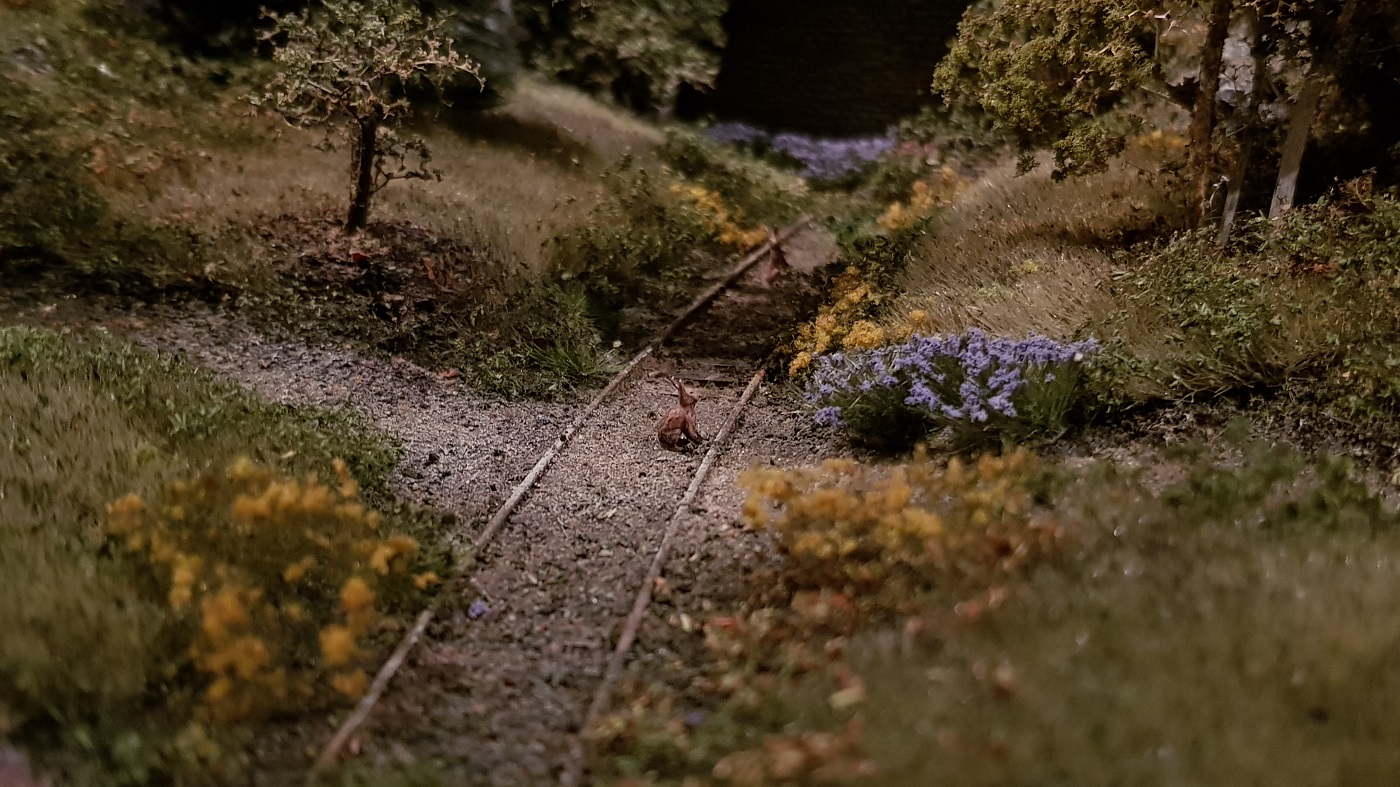 "No, I can not! I am busy. The fox and the weasel are coming..."
February 2023
The Renovation Journal is being... renovated, with a new and complete index.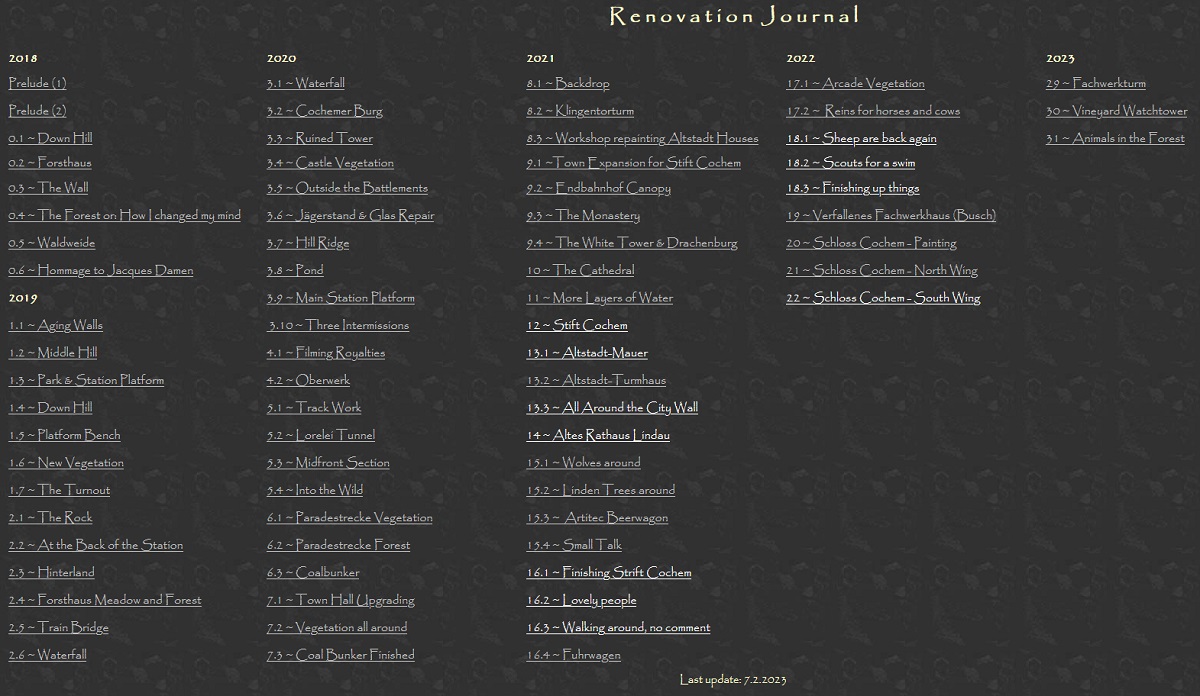 January 28, 2023
This very afternoon I received the flyer News Q1/2023 from Adler Modelbahnmanufaktur Köln with (again) a picture of the CB on page 9.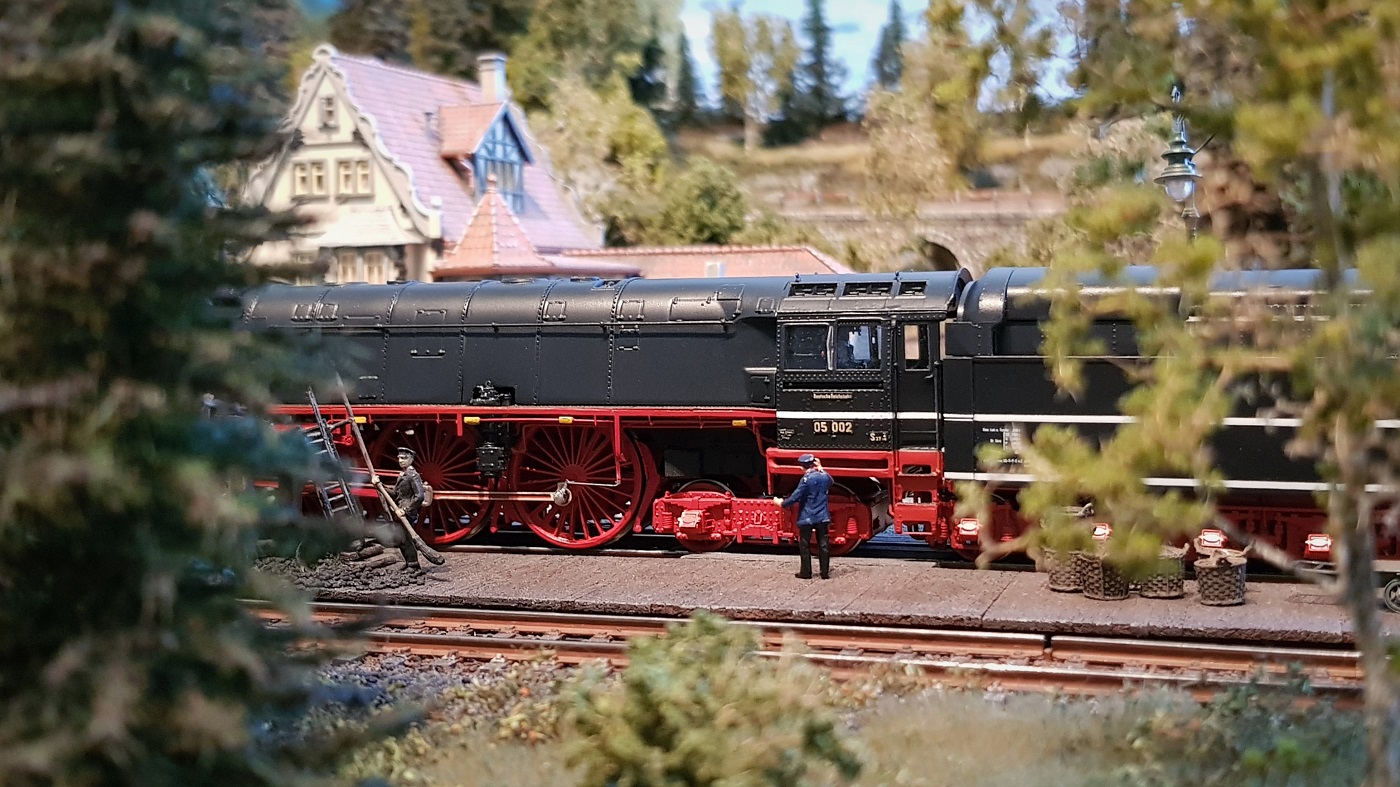 January 27, 2023
Today, Brawa announced - as the very last Gerrman firms - the news 2023. For me, it will be a cheap year.
Unlike Märklin and Roco, only Brawa has paid attention to the Era 1 collectors this year.
A nice must have model is this brownish Milchwagen with attractive printing: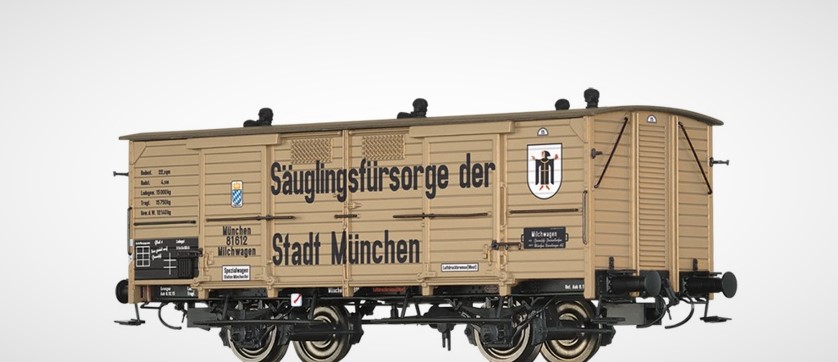 January 22, 2023
Gute Fahrt in die neuwe Woche...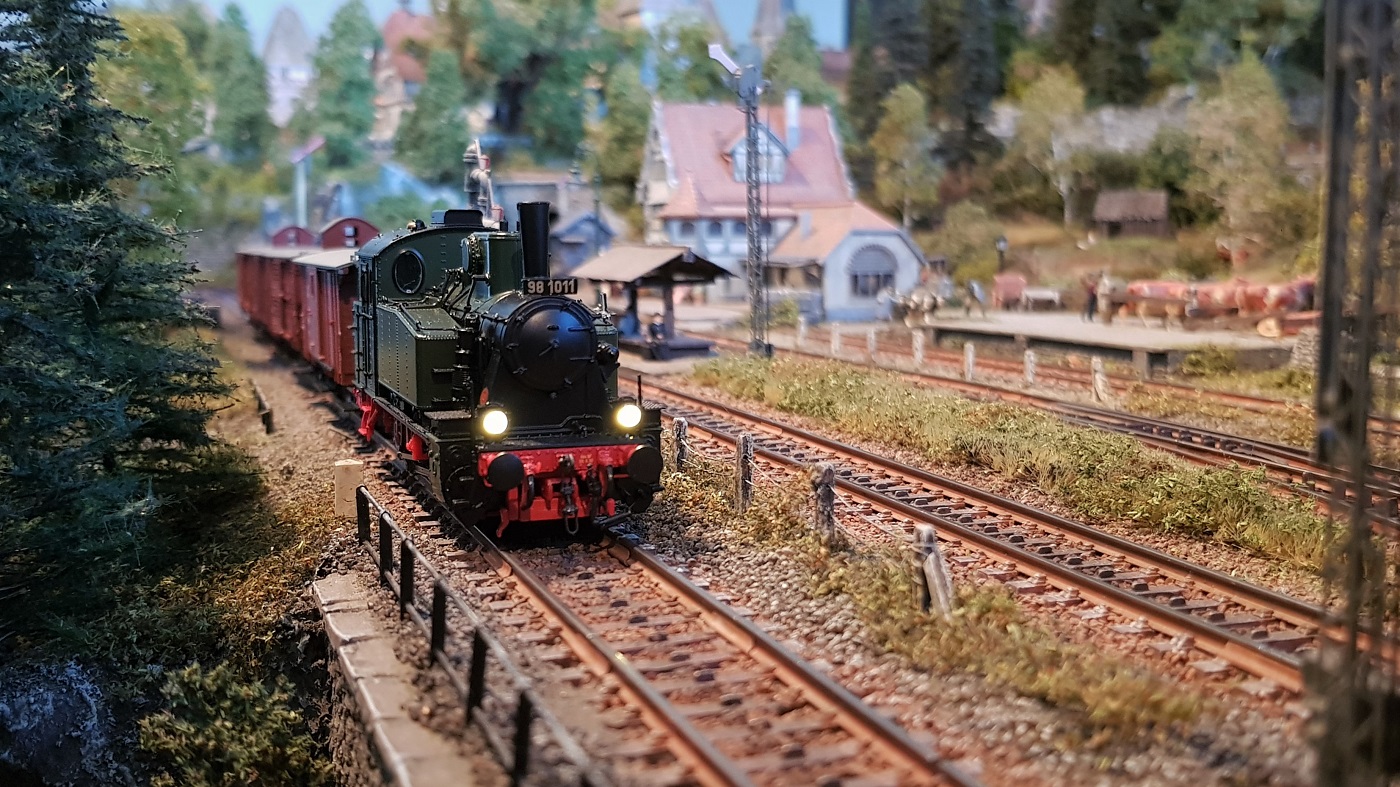 January 21, 2023
Ever since Faller's set of forest animals with the orange-red fox caught my eye, I knew I'd run it on the wall.
With a nod to the Song of Solomon 2, 15:
"Catch the foxes for us, the little foxes that spoil the vineyards, for our vineyards are in blossom."
Read more about the fox and other animals in Chapter 31.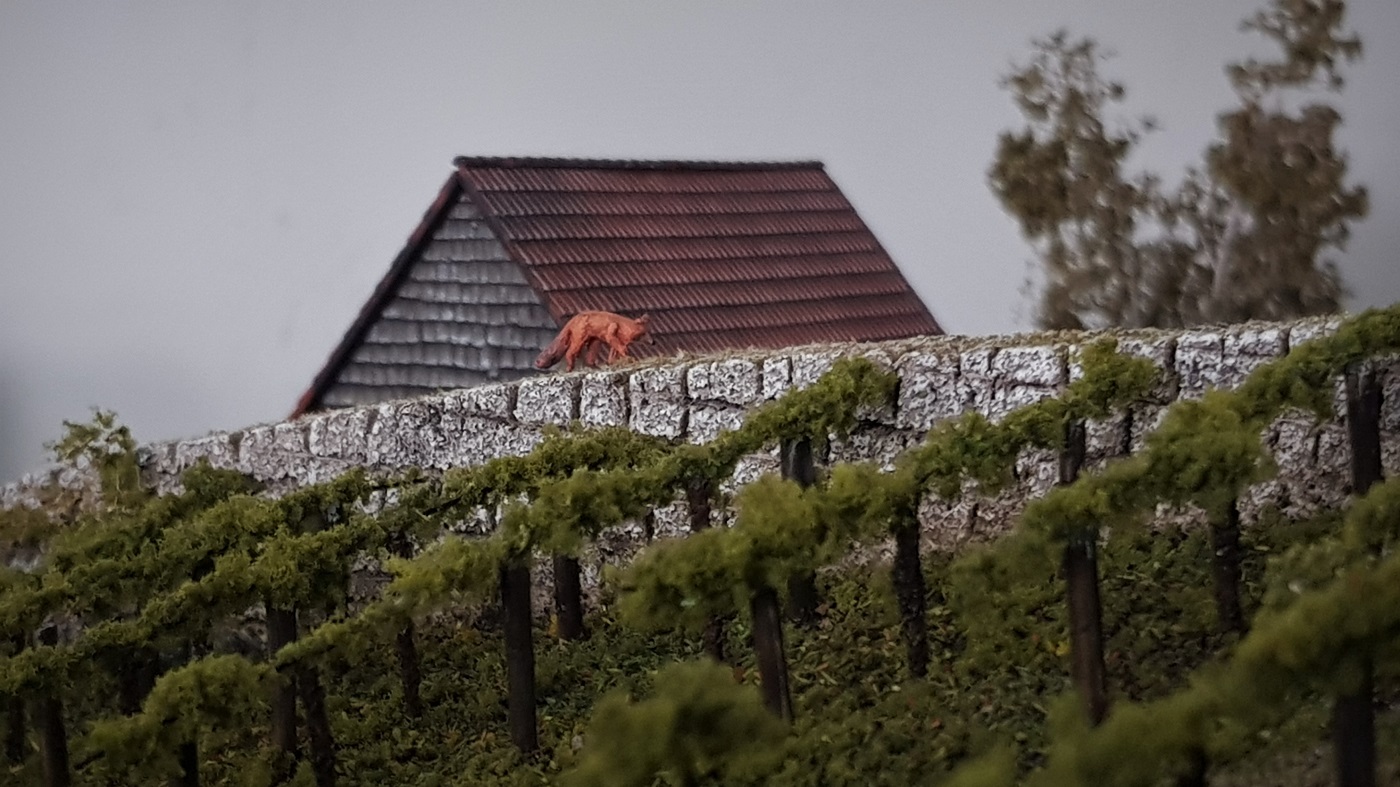 January 18-21, 2023
Schratchbuilding a Vineyard Watchtower. Read more in Chapter 30.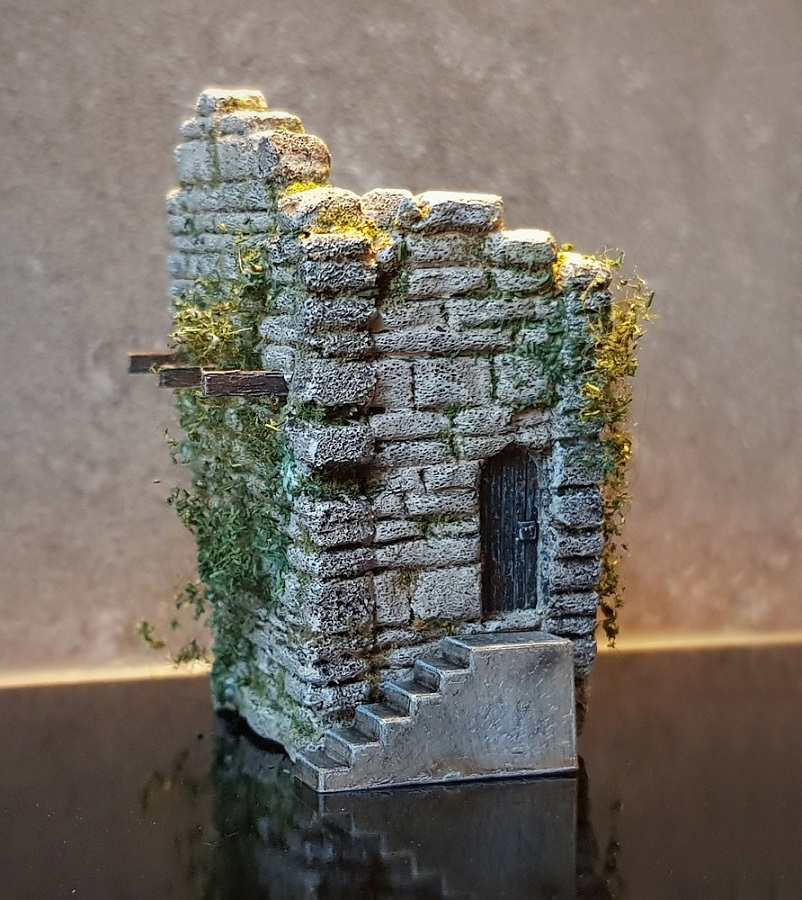 January 15, 2023
Finishing the building of the West Tower, as well as completing the report, to be found in Chapter 29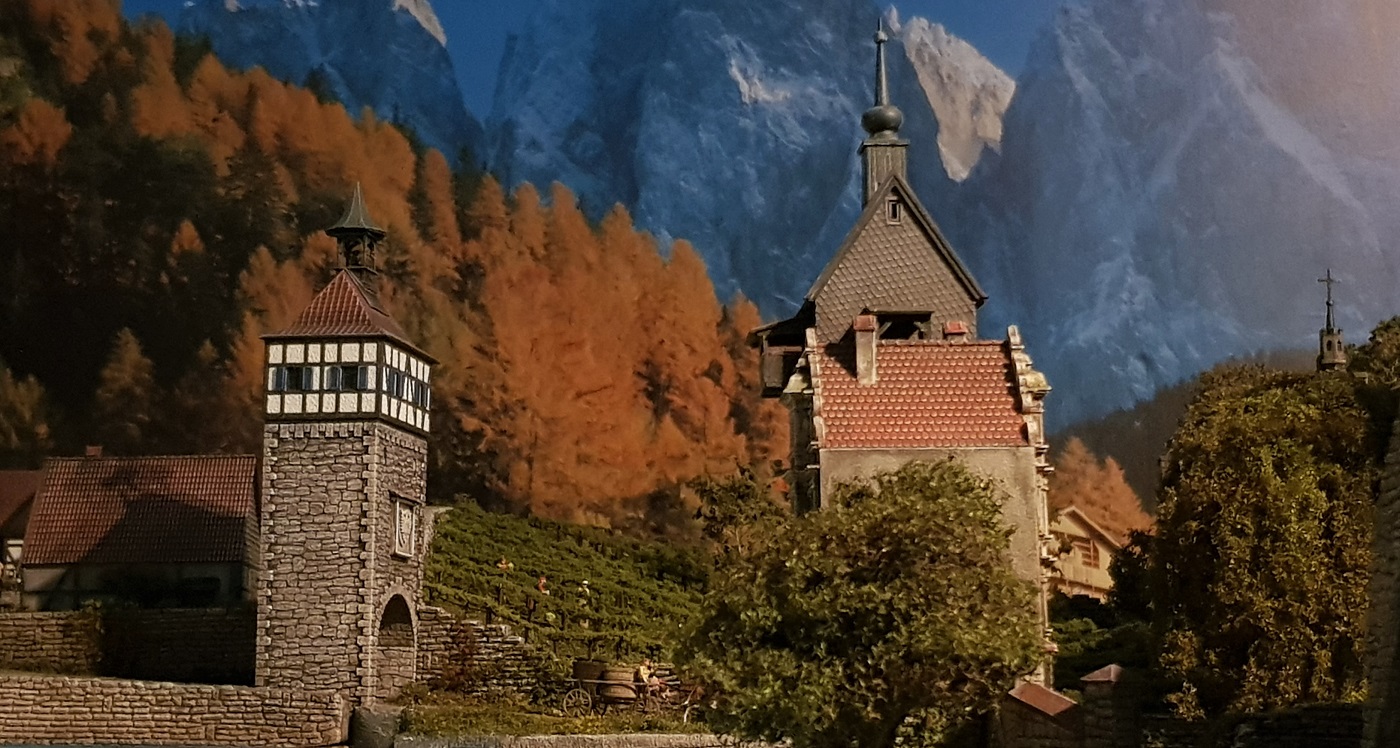 January 5, 2023
Today I finished the WeinHof which I started as last year's module, needed to fill the final gap of the Cochemer Bahn Layout.
The making of the WeinHof can be found in Chapter 28, whereas the previous Chapter 27 describes how I started the module with only one building.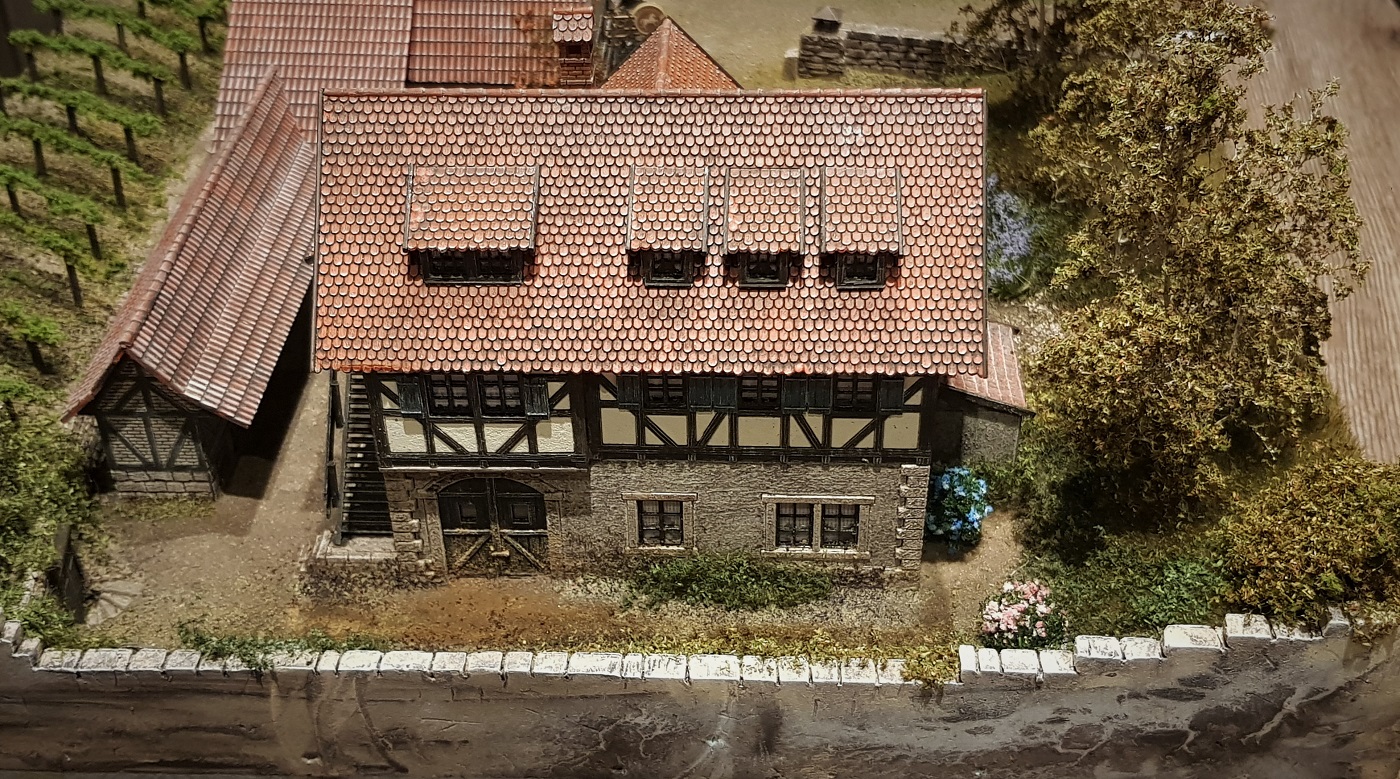 December 3,1 2022
Faller's Weinhaus finished... the end of 2022!